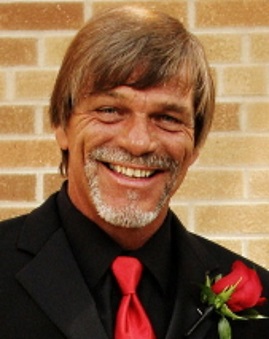 Funeral services for 53-year-old Douglas "Doug" Schroeder of Jeffers, Minnesota, will be held at 2 p.m. on Friday, January 12, 2018, at the American Lutheran Church in Windom, Minnesota. The church is located at 906 Prospect Avenue.
Visitation will be at LaCanne Family Funeral Home in Windom on Thursday, January 11, 2018, from 4 p.m. to 8 p.m. The funeral home is located at 2280 6th Avenue. A second visitation will be at the church the day of the funeral service from 1 p.m. to 2 p.m.
Online condolences may be sent to the family at www.lacannefuneralhome.com.
LaCanne Family Funeral Home of Windom is handling the arrangements.
Doug Schroeder passed away suddenly at his home on Saturday, January 6, 2018.
Douglas "Doug" Glenn Schroeder was born on January 24, 1964 in Comfrey, Minnesota, the son of Ralph Arthur and Sharon Caroline (Leebens) Schroeder. He was baptized and confirmed at the Lutheran Church in Windom and received his education in the Jeffers, Minnesota and Windom Public Schools.
Doug was united in marriage to Sheri Leigh Mattison on September 1, 1984 at Our Saviors Lutheran Church in Lamberton, Minnesota. This marriage was later dissolved. Doug was later united in marriage to Shannon Rose Schaffer in Windom on June 21, 2005 and they made their home in Jeffers.
Through the years, Doug worked for Gene Pfeiffer; Graham Tire in Worthington, Minnesota; Tiesler Trucking out of Fulda, Minnesota; owned and operated D and S Tire Shop in Storden, Minnesota and then finished his years at New Vision Co-op Elevator in Mountain Lake, Minnesota and Jeffers. 
Doug will be remembered as hardworking, playful, and loving. He enjoyed hunting, fishing, raising cattle, and was always cheering for the Minnesota Vikings. He loved his family unconditionally and was always willing to lend a helping hand to those in need. His infectious smile and laughter will be greatly missed.
Those left to cherish his memory and the many lessons he taught are his mother, Sharon Schroeder of Jeffers; wife, Shannon Schroeder of Jeffers; children, Brent (Carlie) Schroeder of Lamberton, Cory (Amanda) Schroeder of Jeffers, Nick (Jessica) Schroeder of Alexandria, Minnesota, Nichole (Dave) Schroepfer of Sleepy Eye, Minnesota and Ariel Simon of Jeffers; six grandchildren, Andrew, Kendra, Raylan, Chloe, Reese and Harper; four brothers, Dean (Deb) Schroeder of Windom, Denny (Dawn) Schroeder of Tracy, Minnesota, Dale (Sandra) Schroeder of Austin, Minnesota and Dan (Tami) Schroeder of Lakefield, Minnesota and many nieces and nephews.
Doug was preceded in death by his dad, Ralph Schroeder; grandpa, Elmer Leebens and his grandma, Carolina Leebens.