B-OHS one-act play set for Sub-Section 5 competition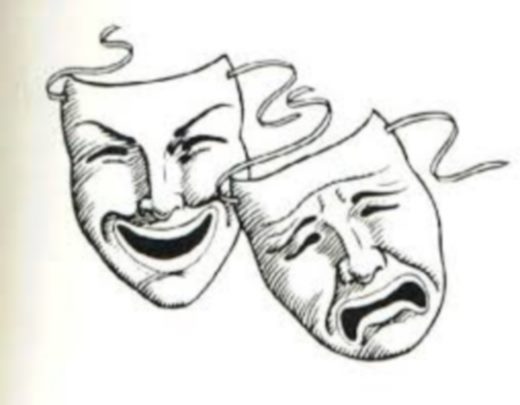 Thespians from the Butterfield-Odin Public High School (B-OHS) Drama Department are prepping for the Sub-Section 5 One-Act Play Contest to be held Saturday, January 26, at Jackson County Central (JCC).
The B-OHS production will start the day with a 9:50 a.m. to 10 a.m. set-up time and a 10 a.m. to 10:35 a.m. presentation.
They will be followed by St. James, Mountain Lake, Martin County Wests (MCW), JCC, Sleepy Eye Public and Springfield. Awards will be presented at approximately 4:50/5 p.m.
The first- and second-place plays advance to Section 2A on Saturday, February 3, in St. Peter. The winning show will share its production in the Minnesota State High School League's Class A One-Act Play Festival on Friday, February 9, onstage at The O'Shaughnessy at St. Catherine University in St. Paul. (Class AA schools perform on Thursday, February 8).B-OHS will bring to life "The Count" – and Company with the one-act play, "Dracula," adapted by Joellen K. Bland.
The cast will take its audience to Transylvlania (modern-day Romania), where Jonathan Harker, a young London solicitor (lawyer) travels to help a rich nobleman, Count Dracula, purchase an estate in England. Dracula is planning to immigrate to England, and wants Harker to help him hammer out all the legal details.  What Harker soon realizes is that the Count may not be exactly as ordinary as he may seem . . . in fact . . . he may be a vampire!
Cast, Crew and Directors
+ Jonathan Harker – Leonardo "Danny" Ambrocio
+ Count Dracula – Lukas Pierson
+ The Three Brides of Dracula – Lexia Sykes, Julie Saunders and Mckenna Steinbrink
+ Mina Harker – Kylie Fisch
+ Lucy Westenra – Aracely Anaya
+ Dr. John Seward – Seth Pierson
+ Professor Van Helsing – Kaliana Xayaphonesongkham
+ Renfield – Briana Lopez
+ Karnes – Lexia Sykes
+ Crew – Valeria Morales, Justin Xaysongkham and Diana Rodriguez
+ Director – Sean Benz
(Check back for a cast and crew photo. The blizzard kicking off this week – and the two days of school closings – wreaked havoc on that photo op opportunity.