Story of Mountain Lake FFA's four days in St. Paul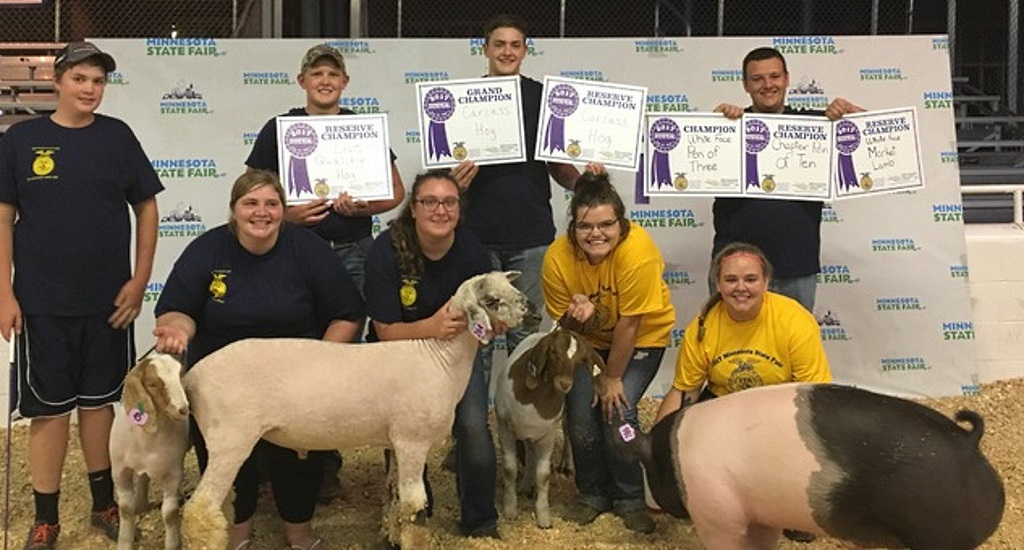 Mountain Lake FFA Chapter members celebrated a successful four days at the 2017 Minnesota State Fair during the Friday, September 1 through Monday, September 4 competitions.
Chapter members participating included Hunter Dahna, Madison Dahna, Nathan Regier, Thomas Regier, Caitlyn Johnson, Caitlyn Oeltjenbruns, Bryce Adrian and Aleesha Jepsen.
Chapter Advisors include Lindsey Brockberg, Stephen Funk and Hayley Faber.
Following is a Minnesota State Fair photo gallery: