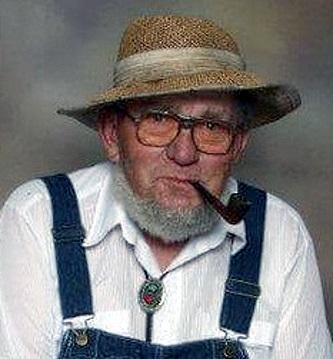 Celebration of Life Services for 80-year-old Donald H. Diekmann of rural Butterfield, Minnesota will be held at 10:30 a.m. on Wednesday morning, January 17, 2018 at St. Olaf Lutheran Church in rural Odin, Minnesota with Pastor Carla  Reierson  officiating.
Burial will be in Fairview Memorial Park in Fairmont, Minnesota.
Visitation will be from 5 p.m. to 7 p.m. on Tuesday, January 16, 2018 at the Kramer Family Funeral Home in Trimont, Minnesota. The funeral home is located at 71 2nd Avenue S. E.
Messages of Sympathy can be sent online to the family at www.kramerfuneralhome.com.
Kramer Family Funeral Home in Trimont is handling the arrangements.
Donald Dierkmann passed away suddenly and was found on Saturday afternoon, January 13, 2018 at his farm home in rural Butterfield.
Donald Henry Diekmann was born on June 9, 1937, the son of Henry and Anna (Harder) Diekmann on a farm in Waverly Township, Martin County, Minnesota. He attended country school in District #3 and later in District #54, both in Waverly Township. Don then attended school in Triumph, Minnesota (today part of Trimont, Minnesota). He then farmed in Martin County.
On May 16, 195,9 he was united in marriage to Dorthea Thompson at Triumph. After their marriage, they farmed in Martin County until moving to their present farm in Odin Township, Watonwan County. Don farmed and later drove truck and attended to his horses.
He greatly enjoyed spending time with his grandchildren, going to auctions and taking his horses in various parades in the area.
Survivors include his daughter, Debra (Keith) Saunders of rural Odin, Minnesota; his son, Darwin (Heidi) Diekmann of Bonduel, Wisconsin; seven grandchildren; eight great-grandchildren; sister, Grace (Leon) Gerken of rural Fairmont, Minnesota; nieces and nephews and other relatives and friends.
Donald was preceded in death by his parents; wife, Dorthea on December 23, 1999; son, David Diekmann on July 9, 1973; grandson, Terrance Tierney on July 10, 2010; sister, Elaine Diekman and other relatives.