Butterfield farmer named to Minnesota State Farm Service Agency Committee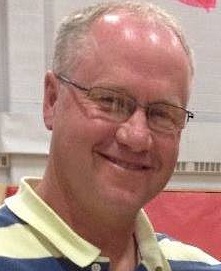 Kurt Blomgren, a grain and livestock farmer from Butterfield was recently appointed to the Minnesota State Farm Service Agency (FSA) Committee. Blomgren served on the Watonwan County Committee from January 1998 through December 2006. He was also a FSA field reporter from 2007 to 2011. Blomgren brings to the State Committee a wealth of both FSA and agricultural knowledge.
Other recent appointees are Scott Winslow, Jay Nord, Mike Yost, and Carolyn Zurn.
The Farm Service Agency (FSA)is the United States Department of Agriculure (USDA( agency into which were merged several predecessor agencies, including the Agricultural Stabilization and Conservation Service (ASCS). The ASCS was, as the FSA is now, primarily tasked with the implementation of farm conservation and regulation laws around the country.
The Administrator of FSA reports to the Under Secretary of Agriculture for Farm and Foreign Agricultural Services. The current Acting Administrator is Chris Beyerhelm. The FSA (ASCS) of each state is led by a politically-appointed State Executive Director (SED). In Minnesota, that is Joe Martin. Martin came to his state post with the FSA in November 2017 with varied experiences in the production, non-profit, government and private sectors of agriculture. Some of his career highlights include time spent working with the Minnesota and American Farm Bureau Federations, serving as Assistant Commissioner with the Minnesota Department of Agriculture, and running a small cattle operation at in rural LeSueur County.