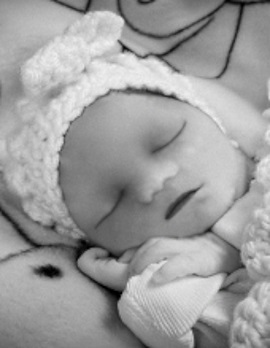 Memorial services for Ryleigh Simone Lohrenz will be held at 2 p.m. on Saturday afternoon, January 6, 2018, at the American Lutheran Church in Windom, Minnesota. The church is located at 906 Prospect Avenue.
Visitation will be at the church the day of the service from 1 p.m. to 2 p.m.
Online condolences may be sent to the family at www.lacannefuneralhome.com.
LaCanne Family Funeral Home of Windom is handling the funeral arrangements.
Ryleigh Simone Lohrenz, precious baby girl of Jason and Molly (Mix) Lohrenz of Mountain Lake, Minnesota, was born into the arms of angels on Saturday, December 23, 2017 at Avera McKennan Hospital in Sioux Falls, South Dakota. Born at 35 weeks, she weighed 4 lbs. 6 oz. and was 18½ inches long.
"Although Ryleigh never spent any time with us on earth, she was very loved and touched many lives. Our little angel will never be forgotten."
Ryleigh was greeted in heaven by her maternal grandfather, John Mix.
In addition to her parents, she is survived by her brother, Christian Lohrenz; sister, Moriah Lohrenz; maternal grandmother, Linda Mix; paternal grandparents, Stan and Marge Lohrenz and her extended family, including her Godparents, Chad and Kjell Eken.