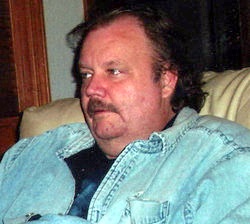 A Celebration of Life Service for 50-year-old Michael "Mike" A. Price of Graham, Washington will be at 1 p.m. on Friday afternoon, December 22, 2017 at Kramer Family Funeral Home Chapel in  Trimont, Minnesota with Reverend Carla Reierson officiating. The funeral home is located at 71 2nd Avenue S. E.
Burial will be in the Zion Lutheran Cemetery in rural Odin, Minnesota.
Visitation will be at the funeral home the day of the service from 12 p.m. to 1 p.m.
Messages of sympathy may be sent to the family online at www.kramerfuneralhome.com.
Michael "Mike" Price passed away on Monday, December 11, 2017, at Kindred Hospital in Seattle, Washington.