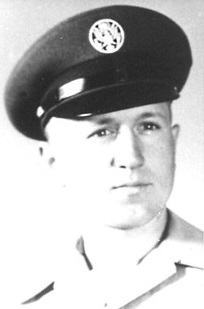 A Celebration of Life Service for 78-year-old Alan E. Kuehl of Odin, Minnesota will be held at 2 p.m. on Wednesday afternoon, December 20, 2017, at Immanuel Lutheran Church in rural Ormsby, Minnesota (Galena Township, Martin County) with Pastor John Meyer officiating.
Burial will be in the church cemetery with Military Honors by the Foster-Bernhardt American Legion Post #373 of Trimont, Minnesota.
Visitation will be at the church the day of the service from 1 p.m. to 2 p.m.
Online condolences may be sent to the family at www.kramerfuneralhome.com.
Kramer Family Funeral Home of Trimont is handling the arrangements.
Alan Kuehl passed away on Wednesday afternoon, December 13, 2017, at Mayo Clinic Health System-St. James in St. James, Minnesota.
Alan Earl Kuehl was born on January 31, 1939, the son of Earl and Nelda (Darmer) Kuehl on a farm in Galena Township, rural Ormsby. He received his education in rural country school and later was a 1957 graduate of Waseca Agriculture School in Waseca, Minnesota.
On February 18, 1959 he entered the United States Air Force and served until his honorable discharge on March 31, 1982. He made his home in Rapid City, South Dakota on the Ellsworth Air Force Base and was involved in the pit crew of a race car team in several races in the area.
In 1986, he moved back to rural Ormsby and helped his brother, David, on the farm. In 1989, Alan moved to Odin and continued helping on the farm until his health forced him to retire in 2012.
He was a member of Immanuel Lutheran Church in Galena Township. Alan greatly enjoyed watching NASCAR and attending weekly races held at Fairmont, Minnesota and Jackson, Minnesota. He used to travel and follow NASCAR and spent winters in Arizona and staying at Air Force Bases.
Alan is survived by his brother, David Kuehl of rural Ormsby, Minnesota; three sisters, JoAnne Kuehl of Minneapolis, Minnesota, Diane Scott of Hawaii, Carla and her husband, Ken Zoeller of Billings, Montana; aunt, Lois Kingsley of Dallas, Texas; and several nieces and nephews, cousins and other relatives and friends.
Preceding him in death were his parents, sister-in-law, Helen Kuehl; brother-in-law, Terry Scott; nephew, Brett Kuehl and other relatives.
Alan family prefers memorials be made to Immanuel Lutheran Cemetery, rural Ormsby, Galena Township.