Wolverine runners compete in 67th annual meet held at Duluth's Enger Park Golf Course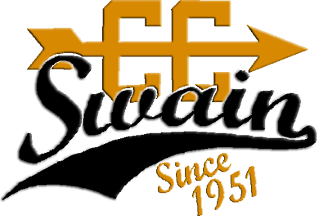 Mountain Lake Area (MLA) Wolverine boys and girls cross country runners competed in the 67th annual running of the Swain Invitational Cross Country Meet, held at Enger Park Golf Course in Duluth on Saturday, October 7. The harriers competed at the Varsity Boys, Junior Varsity Boys, Junior Varsity Girls, Junior High Boys and Junior High Girls levels.
This year, the course was muddy, soft and slow, according to Wolverine Head Coach Kyle Blomgren.
At the Varsity Boys Level, the team scored 257 points for an eighth-place finish. They were led by Nathan Runck's sixth-place time of 17:53 covering the 5,000 meters. Dalton Piotter and Ryan Blomgren ended in the top 30 runners. Piotter was 12th with a time of 18:28, with Blomgren hitting the chute in 27th at 19:00. Other scorers for the Varsity Boys included Emilio Garcia de la Cruz, 82nd at 19:56 and Emmanuel Fentanez, 136th with 21:00. Additional runners at this level were Josiah Gardiner, 142nd with 21:10 and Bubba Xayachak at 152nd with a time of 21:28.
"Nathan, Dalton and Ryan all had nice starts and competed hard," laid out Coach Blomgren. "Dalton's race may have been his best of the year. He picked up some tough places in the last mile again."
Four Wolverine boys ran the 5K Junior Varsity Boys race. Logan Pankonin finished 58th with a time of 22:39. The remaining line-up in the boys run included Dima Hanson, 80th at 23:29; Paxton Morin, 86th with 23:37 and Brandon Louangsaphakdy, 97th with 24:28.
Blomgren noted that, in the 5K Junior Varsity Girls run, Aura Spry and Summer Janzen, "Both got out and competed hard in a very competitive pack."
Spry hit the chute in 20th with a time of 26:36, while Summer Janzen was 55th at 28:50. The MLA girls' field also included Jorja Lepp, 69th, 29:57; Kyla Perkins, 96th, 33:20; Emma Stade, 104th, 34:57 and Amy Bartsch, 108th, 37:16.
The Junior Varsity Girls placed eighth with 193 points.
"I was pleased with the way our Junior High Girls packed up and competed hard," stated Blomgren. He added, "Our Junior High Boys also had some great effort." Both races were 3,000 meters in length.
The Junior High Girls finished 5th with 142 team points, while the Junior High Boys were 10th with 296 points.
Following are the Junior High run results:
+ Junior High girls:
Tiegan Meyer – 25th, 13:49.
Anika Fast – 27th, 13:57.
Kate Janzen – 36th, 14:21.
Sara Quiring – 43rd, 14:33.
Olivia Klassen – 53rd, 14:42.
Riley Schroeder – 56th, 14:47.
Jordan Wright – 57th, 14:49.
Shyann Ober – 62nd, 14:54.
Sierra Perkins – 85th, 15:32.
Alina Inthamthivath – 102nd, 16:28.
Cyenna Voshage Hampel – 118th, 17:13.
Isabella Louangthilath – 123rd, 17:24.
Kaiya Sayavong – 134th, 18:01.
+ Junior High Boys:
Seth Klassen – 45th, 12:18.
Caden Swoboda – 48th, 12:24.
Ben Bartsch – 62nd, 12:38.
Drayton Klassen – 63rd, 12:39.
Thavien Xayachak – 107th, 13:22.
Luke Klassen – 112th, 13:27.
Landon Boldt – 123rd, 13:38.
Chad Suderman – 183rd, 14:31.
Daniel Gardiner – 185th, 14:36.
Ian Penner – 188th, 14:39.
Andrew Rasavong – 198th, 14:48.
Mark Quiring – 217th, 15:29.
Aiden Penner – 238th, 17:31.
Landon Morin – 241st, 18:42.
+ The Wolverines next run at Adrian on Tuesday, October 10, first race at 4 p.m. The following Monday, October 16, the conference meet will be held at the Mountain Lake Golf Course, with a first run start time of 4:30 p.m.