MSHSL columnist John Millea takes a look at arrangement between two schools miles apart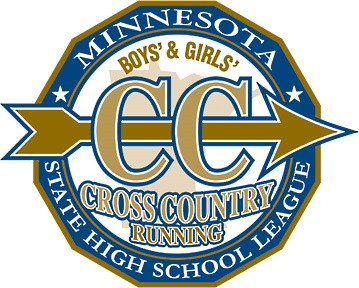 Check out this post by John Millea (jmillea@mshsl.org), from his Monday, November 6 column, "John's Journal, on the Minnesota State High School League's website: From Two Schools, 'Band Of Brothers' Ran For Each Other. 
He shares the story about the unique Mountain Lake Area (MLA) Wolverine cross country team that raced this season.
Check out John's Journal:
http://www.mshsl.org/mshsl/johnsjournal.asp
Or, read it here:
From Two Schools, 'Band Of Brothers' Ran For Each Other
Posted by John Millea (jmillea@mshsl.org) – Updated 11/6/2017 6:59:50 PM
When the 2017 cross-country season started with the first practice on Aug. 14, some introductions were in order for the team from Mountain Lake Area. Along with the usual array of returning athletes were three boys who don't attend Mountain Lake High School and had never competed in cross-country.
After some handshakes and "Hi, how ya doin'?" greetings, the boys got to work. Coach Kyle Blomgren directed their training as the Wolverines hit the country roads of southwest Minnesota, putting in miles as the season approached.
The season ended Saturday with an astonishing result: The Wolverines qualified for the Class 1A state championship meet in Northfield.
This was not a typical situation. The three newcomers – to the team as well as the sport – are students at Red Rock Central in Lamberton, which is a 45-minute drive from Mountain Lake. Driving distance was much less of a factor, however, than the boys' driving desire to run as members of a team.
Early last summer, inquiries were made between Red Rock Central and Mountain Lake: Would it be possible to form a cooperative team so the Red Rock Central boys interested in cross-country could get an opportunity? Blomgren works as a starter during track season and he had seen the RRC boys compete during the spring. And Blomgren, who didn't get the chance to compete in high school cross-country because his school didn't have a team, didn't want the same thing to happen to the boys.
"I wanted to see what these kids could do as runners," Blomgren said. "Our administrators got tougher, the boards approved it, and we worked out an agreement. I'll tell you, it's been nothing but a blessing to all involved."
It's definitely been a unique situation. Because of the distance between the schools, the Red Rock Central runners didn't make the long journey for every practice. The entire team was together for hard, long workouts, while the RRC trio stayed home on days when the runners had shorter recovery runs.
The three runners from Red Rock Central – Logan Pankonin, Nathan Runck and Dalton Piotter – were excited when the cooperative agreement was approved.
"When we got the news that we were going to have cross-country, I was really excited about it," Pankonin said. "Going into the season I thought we'd be OK but I didn't really think we were going to go to state. The state meet is a big thing, it's been a great season, getting to know new people and have a connection. I can call these people my family. It was complete strangers getting together for the first time and being able to bond."
That was the beauty of the whole thing: Making new friends, training with them, competing with them while wearing the same uniform and making memories that will last a lifetime.
Qualifying for the team state championships is not a regular occurrence for the Wolverines. That had happened only four times in Mountain Lake history prior to this fall; in 1976, 1978, 1979 and 1991.
The Wolverines finished 14th among the 16 teams that ran Saturday. Piotter led the seven-man contingent with a 50th-place finish among 176 runners, Runck was 53rd, and Ryan Blomgren (the coach's son) was 100th. Other competitors for the team were Emilio Garcia Dela Cruz, Josiah Gardiner, Emmanuel Fentanez and Pankonin.
"I told them late last July that the beauty of cross-country isn't racing, it's spending time with your teammates," Kyle Blomgren said. "If my son had to list his best friends, some of them would be from Red Rock."
Pankonin said all the miles – the miles driving between the schools as well as all those training miles on foot – were part of the process, as well as the team's success.
"The first few weeks we had to drive to Mountain Lake every day," he said. "Once the school year got started it was once or twice a week, and we had meets every week. We just wanted to have a team, we didn't really care about the distance."
Before leaving for the state meet, the Wolverines were honored at a pep fest. The unique nature of the team was mentioned there.
"We talked at our pep fest about how these nine guys started out as strangers and molded themselves into a band of brothers," Kyle Blomgren said.
Pankonin said, "The state meet is a big thing, and it's been a great season to get to know new people and have a connection. I can call these people my family. It was complete strangers getting together for the first time and being able to bond as a team. It's been pretty great."
Follow John on Twitter: @MSHSLjohn