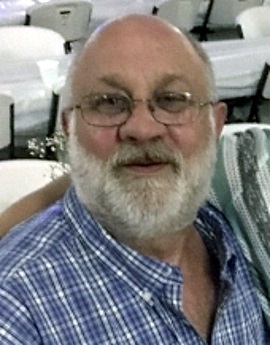 A celebration of life service will be held at 1 p.m. on Saturday afternoon, November 4, 2017 at St. John's Lutheran Church in Merrill, Iowa for 58-year-old James Williams of Windom, Minnesota.
Online condolences may be sent to the family at: www.lacannefuneralhome.com.
LaCanne Family Funeral Home of Windom is handling the arrangements.
James Williams passed away on Wednesday evening, October 4, 2017 at the Windom Area Hospital in Windom.
James Joseph Williams was born on December 25, 1958 in Le Mars, Iowa, the son of Robert and Rose (Mullins) Williams. He received his education from Le Mars Public Schools.
James was united in marriage to Donay Williams in 1999 in Windom. Over the years, James worked as an over the road truck driver for Schuster, Magnum and Fortune Transportation in Le Mars and Windom.
He enjoyed fishing, camping, watching television, movies and working on cars.
Survivors include his life partner, Donay Williams of Windom; three children, Stephanie (Mark) Whiddon of Le Mars, Jennifer Williams of Brunsville, Iowa and Joshua (Amanda) Williams of Ireton, Iowa; four step-children, Stephanie Carline (Dale) of Mountain Lake, Minnesota, Jessie Martin of Graettinger, Iowa, Elliot Shelstead of Minneapolis, Minneosta and Rachel Bjorklund (Mitchell) of Windom; 12 grandchildren; his mother, Rose Williams of Merrill; four siblings, Deb (Randy) Stitt of Sioux City, Iowa, Angie (Jerry) Reisma of Sioux Center, Iowa, John (Jane) Williams of Lyons, Nebraska and Janice Williams of Pensacola, Florida and many nieces, nephews and other relatives.
He was preceded in death by his father, Robert Williams; son, Justin Erickson; brother, Don Williams and sister, Mary Ann Phillips.