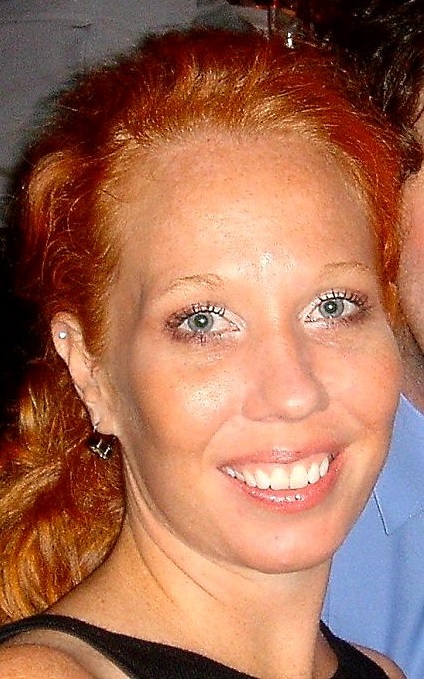 Parents, Lynda Glick and Buzz Tewes, and brothers, Matt Tewes and Paul Tewes sadly, but with beautiful memories, announce the passing of their daughter and sister Amy Melissa Tewes, 46, of Forest Park, Illinois. Amy passed away on Wednesday, October 25, 2017.
Amy was born in Mountain Lake, Minnesota on June 7, 1971. After graduating high school in 1989, she attended college in Mankato. She lived for many years in the Minneapolis, Minnesota area before moving to the Chicago, Illinois area where she spent the last 10 years. She worked on a handful of political campaigns and did some union organizing before managing in retail and ultimately working as an assistant in a law firm. She had a passion for bringing laughter and happiness to all. She spent free time volunteering for people in need and caring for animals in need.
Amy brightened every room she entered every time she entered one. Her brothers lamented the fact that they were always the 2nd or 3rd funniest when she was around. She made people laugh and smile unlike any other. She cared for people and her gift was to always remember those she knew well and those she barely knew. Amy saw something uniquely special in each and every human being with whom she came into contact. People were made better after an hour, day or lifetime knowing her. She was fiercely loyal to family and those she loved. She dropped her life to express that love through word and action. She carried a tolerance and celebration for difference – always seeing the good in different people and the good in being different. The only thing she did not tolerate was intolerance.
Amy smiled through the good and the hard. Quick to make someone hurt less through her humor and attention, while uneasy to seek it for herself. She had a beautiful soul that made all who touched it smile, laugh and feel good about themselves.
Her life was cut way too short but the family asks the following: 1.) Shed a tear – both filled with sadness but also the happiness she all brought us. 2.) Make someone laugh today and everyday – Amy did. 3.) Find the special beauty and love in whom you all encounter and consistently and constantly remind them of that – Amy did that too. And 4.) Smile – Amy still is.
In lieu of flowers or gifts, the family asks that people either donate money or time to their local animal shelter in Amy's name. Her dog, Nuggets, would be pleased and thankful.
A service to celebrate Amy's life will be held at 11 a.m. on Saturday morning, November 4, 2017, at First Lutheran Church in Battle Lake, Minnesota with Reverend Bradley Skogen officiating. The church is located at 505 Holdt Street West.
Visitation will be one hour prior to the service. People are invited to freely bring and share a story, a picture or a memory to the reception following the service at the church.
Glende-Nilson Funeral Home of Battle Lake is in charge of arrangements.
Messages of condolence may be sent to the family at: https://www.glendenilson.com/notices/Amy-Tewes/guest-book.