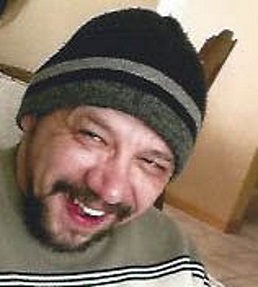 Funeral services for 44-year-old Brandon McNeal of St. James, Minnesota, will be at 10:30 a.m. on Friday morning, September 29, 2017, at First Lutheran Church in St. James. The church is located at 716 6th Avenue South.
Interment will be in Mount Hope Cemetery, located south of St. James on Watonwan County Road #27.
Visitation will be at Sturm Funeral Home-St. James Chapel on Thursday, September 28, 2017, from 5 p.m. to 7 p.m. The funeral home is located at 906 10th Avenue South. A second visitation will be at the church the day of the service from 9:30 a.m. to 10:30 a.m.
Online condolences to the family may be sent to: www.sturmfh.com.
Sturm Funeral Home-St.James Chapel is handling the arrangements.
Brandon McNeal passed away on Sunday, September 24, 2017, at Pleasant View Good Samaritan Society in St. James.
Brandon Dean McNeal was born in Minneapolis, Minnesota, on April 14, 1973, the son on Lowell and Kathleen (Ibeling) McNeal. Brandon grew up in St. James where he was baptized and confirmed at First Lutheran Church. He graduated from St. James High School in 1992 and continued his education at a graphic arts school in Waterloo, Iowa.
On September 23, 1995, he married Randee Ringham. The couple had two children and later divorced. Brandon raised his children. living for a short time in Arizona before returning to southern Minnesota. He worked at Zierke Built in Winnebago, Minnesota, until his health forced him to stop in January 2017.
Brandon enjoyed working long hours and coming home and relaxing and watching sitcoms. He loved to draw and shared that love of drawing of flowers, cars and other items with his family. He enjoyed spending time with his children, grandchildren and other family members. Brandon spent his weekends working around the house, which he enjoyed.
He is survived by his children, Kyle McNeal of Fairmont, Minnesota and Ashley McNeal and special friend, Patrick Yonker of Windom, Minnesota; two grandchildren; his father and step-mother, Lowell and Janet McNeal of St. James; siblings, Sheila McNeal (Pat Brunner) of Mankato, Minnesota, Laurie (Brian) Wolle of St. James and Brigette Glienke of St. James; half-sisters, Stephanie (James) Moldaschel of Judson, Minnesota and Brooke (Chad) Lange of St. James; uncle and aunt, Darwin and Cathy McNeal; cousins, Nathan (Kelly) McNeal, Melonie (James) Vogt and Demetra (James) Ramey and many nieces and nephews and great-nieces and great-nephews.
He was preceded in death by his mother, Kathleen McNeal; grandparents, Art and Aldora McNeal and Albert and Dorothy Ibeling and infant cousin, Matthew McNeal.