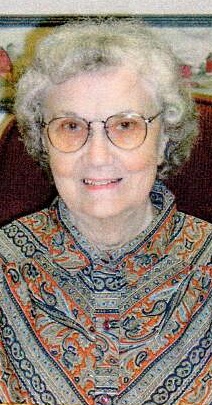 A private family Celebration of Life service will be held Thursday morning, September 14, 2017, at LaCanne Family Funeral Service in Windom, Minnesota for 87-year-old Lillian Langland of the Delft/Bingham Lake, Windom and Mountain Lake, Minnesota areas.
Private family inurnment will follow in Butterfield City Cemetery.
Lillian passed away on Monday morning, September 11, at The Good Samaritan Society of Mountain Lake-The Village.
Lillian R. Langland was born on November 10, 1929, the daughter of Chris and Tilda (Holte) Ostberg of Butterfield, Minnesota. She attended Butterfield Public School, later graduating with the Class of 1947 from Windom Public High School in Windom.
Following high school graduation, she was employed by the Watonwan County Courthouse in St. James, Minnesota. Over the course of her lifetime, she went on to work as a bookkeeper for Silliman Motors of Windom and Windom Co-op Oil, as a checkout clerk at HyVee in Windom and as an office manager at Sogge Memorial Good Samaritan Home in Windom. She retired from that position in 1995.
Following retirement, she enjoyed volunteering at the FSA (Farm Service Agency) Office and the Cottonwood County Historical Society, both of Windom.
Survivors include her children, Mark (Kris) Langland of Mountain Lake; Paul Langland of Windom and Jean Milnor of Bloomington, Minnesota; four grandchildren, Jon Langland of North Mankato, Minnesota; Matt (Amanda) Langland of Jeffers, Minnesota; Lindsay Langland (Kevin Johnson) of Jeffers and Jill Langland of Rapid City, South Dakota; five great-grandchildren with a sixth due in March and a brother, Archie (Gloria) Ostberg of Harlingen, Texas.
She was preceded in death by her parents; brother, Norman Ostberg; sister, Jean (Earl) Johnson; grandchildren, James Langland and Jayne Langland and son-in-law, Jim Milnor.