Agenda also included action affecting students, staffing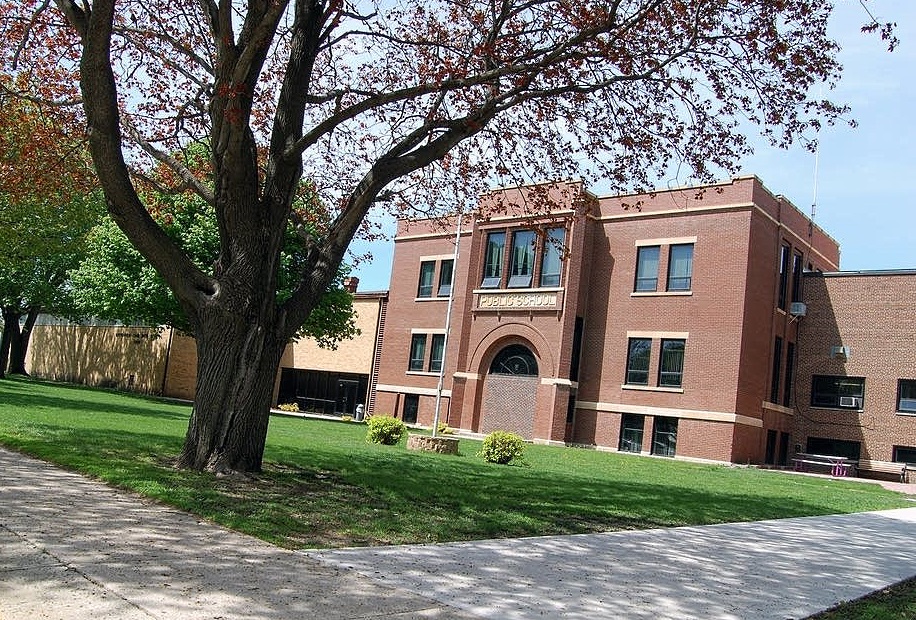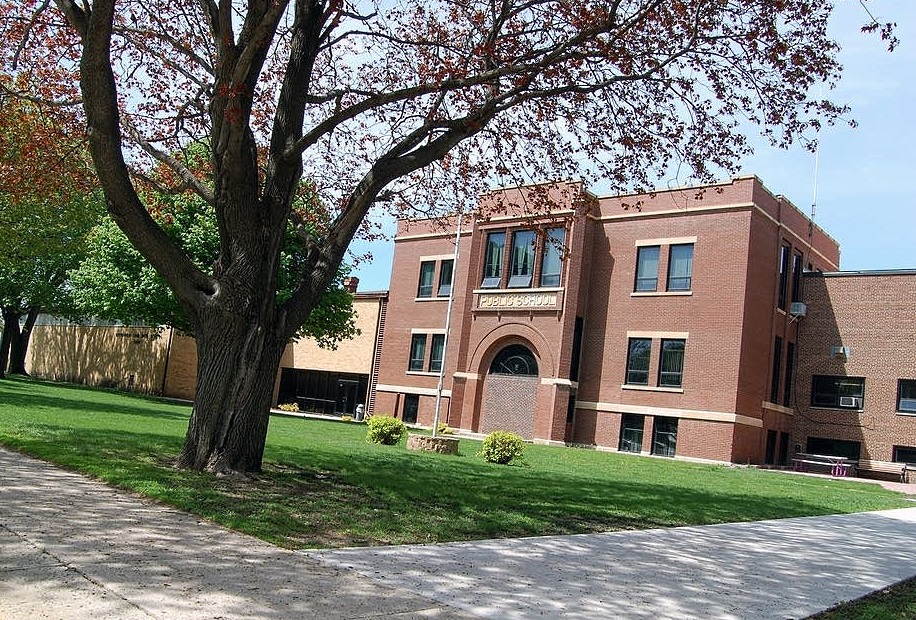 The first item the Butterfield-Odin Public School (B-OPS) School Board tackled following the opening of the group's Monday, April 24 meeting was to close the open meeting to open a closed meeting per Attorney/Client Privilege communications regarding the litigation of Lisa Shellum v Independent School District 836.
Following approximately 90 minutes, the closed meeting was closed and the open meeting reopened.
On a 4-3 vote, board members approved the terms of a settlement of the lawsuit with Shellum, former B-OPS Superintendent and Principal, as set forth in the written settlement and agreement signed and dated by Shellum on Friday, April 21, 2017. Voting in favor of the settlement were B-OPS School Board Chair Kristy Haseman, B-OPS School Board Vice-Chair Pam Xayaphonesongkham, B-OPS School Board Clerk Renae Meyer and B-OPS School Board Treasurer Shannon Sykes. Opposed were B-OPS School Board Directors Joel Penner, Leon Wenner and Andy Pierson. Details of the settlement were not released.
Board members by unanimous vote authorized Haseman and Meyer to sign the settlement agreement on behalf of the board, with Haseman additionally authorized to sign Exhibits 1 and 2 to the agreement.
On December 9, 2016, former Butterfield-Odin Public School Half-Time Superintendent/Half-Time Principal Shellum filed a civil lawsuit against the school district in federal court alleging her termination was the result of whistle-blower retaliation. In the lawsuit, Shellum alleged the school board majority four members at the time discriminated against her by ordering a principal performance review that was different than the one conducted on the district's other principal. The suit also alleged that the review results were illegally shared with the public. The third portion of her suit alleged that a quorum of board members met illegally. The suit, listing discrimination, violations of data practices and being unfairly targeted for unknowingly reporting a false report, was seeking financial damages of $75,000 or more.
Days after the lawsuit was filed, the district released at the school board's December 19, 2016 monthly meeting the findings from two investigations conducted by lawyers at the request of the board. The investigations of misconduct were approved by the board on May 31, 2016. They alleged Shellum illegally obtained expense reimbursements, extra compensation for work done and the possibility of providing false information for reported expenses. It was also alleged that she sought to sabotage the school district's on-site day care, as well as the hiring of a new superintendent because of the reports of her being fired and for allegations that she was about to expose the board for violating open meeting laws.
Because Shellum is considered a "public official" under Minnesota's data privacy law, most of the information contained in the reports was considered public information, and were to be provided to the public upon request. Some information in the reports needed to be redacted, but the majority of the information was public. The complete report is 300+ pages, but report summaries completed by the two firms that conducted the investigations – Sally J. Ferguson of Arthur Chapman Kettering Smetak & Pikala, P. A., Attorneys At Law, and James K. Martin of the Booth Law Group – total 11 pages.
Shellum was placed on leave from her post as half-time superintendent in January 2016. That half-time superintendent contract expired at the end of the 2015-2016 school year. She continued as half-time principal until her June resignation, citing that a hostile work environment forced her to leave.
Students, curriculum, staffing large part of action agenda
The school board's regular monthly meeting agenda also included taking action on both student curriculum and staff:
Approved was the shared student agreement with St. James Public School at the rate of $350 per student for each trimester course during the 2017-2018 school year.
Approved the list of graduating Butterfield-Odin Public High School Class of 2017 seniors, depending on the number of credits earned and completion of requirements set for by the B-OPS Board of Education. Commencement is slated for Friday, May 12, 7 p.m., in the school's gymnasium.
Accepted the immediate resignation of Kevin Longtin, who had been hired as a 2017-2018 Science Teacher.
Accepted the resignation of Head Cook Jennifer Hanson, effective May 31.
Approved the termination and non-renewal of the teaching contract of Vocal Music Teacher Terri Etter, a probationary teacher.
Approved the hiring of Vocal Music Teacher/Director Sean Benz for the 2017-2018 school year. Benz, a native of Windom, graduated from Worthington Public High School in 2011 and is a graduate of South Dakota State University in Brookings. He currently is a teacher in a public school in North Sioux City, Iowa. Joshua Tonkin, a college friend of Benz, is the current Instrumental and Vocal Director at B-OPS.
In other business
+ Learned from Interim Half-Time Superintendent Ray Arsenault that he is exploring moving to a new food service plan following the resignation of Hanson. Hanson, as Head Cook, had been "grandfathered" into the service following the introduction of new regulations. Arsenaut stated that consideration is being given to contract with Taher Inc. to provide a more-cost-effective food service. Current food service staff would remain in place. More information will be provided at the school board's May meeting.
+ Discussed the current bus service contract with Full Warranty Bus Leasing. The one-year contract that went into effect on August 22, 2016, will expire on May 24, 2017. Research is being conducted on whether to remain with Full Warranty or switch to a new service, either St. James Bus Service or Palmer Bus Service. Due to increased work load of Steve Christensen, he will no longer be able to serve as a bus driver, so the contractt will be for a driver for both buses. Christensen, also the school's technology coordinator, will be teaching art and coding next school year. Of most concern to the district, stated Butterfield-Odn Public High School (B-OHS) K-12 Principal Barry Schmidt, is that students are "picked up at their door," rather than in a block pick-up situation. Bids will be presented at the May meeting.
+ Heard a presentation by the Career Class of St. James Public High School English/Language Arts Teacher Lauren Collier. on hand to share their experiences were B-OHS students Tyler Miller and Jose Arreola, who spend time job studying on the paint line of Fast Global Solutions in Windom. Also shadowing workers at Fast, but not at the meeting were Corey Cowell and Bruce Ringham. Another pair of students, Joanna Zuniga and Ruben Suarez, were hands-on at Mayo Health System-St. James, Zuniga in the emergency room and Suarez with Dan Kern in physical therapy. To be eligible for the Mayo program, participants have to Certified Nurse Assistant (CNA)-certified.
+ Learned from Superintendent Arsenault that representatives from Unesco – architects, engineers, designers, analysts and energy specialists who provide implementation of planning, design, engineering and construction for education facilities initiatives – will be at the school at 1 p.m. on Monday, May 1, to discuss way going forward to address boiler and pipes for the heating system, along with other systems. At the meeting, options will be discussed, along with gathering quotes. By assessment, any work will be a lengthy project. Arsenault said that the system needs to be taken care of – "and not just band-aids. By fall – the next heating season – it will need to be operating. The longer the wait, the more expensive any project gets." The boiler currently is functioning, but does have cracks, and the heating pipes are corroded and leaking insulation.
+ Committee Reports:
Next meeting of the Academic/Athletic Pairing Committee, which includes Haseman, Pierson and Sykes, will be Tuesday, June 6, beginning at 5:30 p.m., in the B-OPS Media Center.
Negotiations Committee of Haseman, Penner and Sykes has not yet received a Letter of Intent to negotiation from the B-OPS teachers.
Personnel Committe representative from the B-OPS School  Board, Pierson, noted that he had taken part in the interview of newly-hired Vocal Music Director Sean Benz, and that today (Tuesday, April 25), three candidates for principal will be interviewed, with a fourth candidate questioned tomorrow (Wednesday, April 26). Principal Schmidt presented that there are two, possibly three, appolications for the English as a Second Language (ESL) position.
River Bend Education District representative from the local school board, Meyer, noted that a meeting was held on Tuesday, March 28, and updated remaining board members on actions taken.
+ Upcoming Events:
B-OHS Junior/Senior Prom – Saturday, April 29. Pictures at 5:30 p.m., with the Grand March beginning at 6 p.m. Admission is $1 for all ages. Prom will include activities at the Lake Crystal Recreation Center and breakfast back at the school. The theme is, "Roaring Twenties."
B-OHS Junior/Senior High Bands/Choirs "Pops" Concert – Monday, May 1, 7 p.m., in the school's gymnasium.
B-OHS Awards Program – Wednesday, May 3, 12:45 p.m., in the school's gymnasium.
Kindergarten Program – Friday, May 5, 9 a.m., in the school's gymnasium.
B-OHS Class of 2017 Cmmencement – Friday, May 12, 7 p.m., in the school's gymnasium.
Final student day at B-OPS – Tuesday, May 16. (Due to the building project at St. James Public School, with whom B-OHS shares athletics and academics, there is an early release this school year after an early start. The 2017-2018 school year will feature a late start in the fall and a late release in the spring.)
+ Public Comment:
During time set aside for Public Comment, Lori Urevig, sister of Shellum, representing a Community Group that is also led by Karen Hiebert and Casey Lloyd, contested information provided to newspapers and media, including KEYC-TV, concerning the results and conclusions of the two school district-requested investigations of Shellum completed by Sally J. Ferguson of Arthur Chapman Kettering Smetak & Pikala, P. A., Attorneys At Law, and James K. Martin of the Booth Law Group. Urevig provided and discussed documents she stated upheld the group's opposition to the findings of the investigations. Included in that packet were a trio of arguments – two dealing with expense vouchers, board minutes, photocopied check and payment register, and one dealing with e-mails sent by a former B-OPS employee. According to Urevig, the documents referred to what had aired (on KEYC-TV on February 17, 2017) along with the Community Group's findings, which are all public documents. Stated Urevig, "Our Community Group struggled with the fact that all paid-out expenses the investigation released were according to her (Shellum's) contract, were board-approved and audited with no findings in any of those years." The first expense voucher to appear on-air in the KEYC report was dated October 21, 2014, and was in reference to non-school time extra compensation and reimbursement for strategic planning done in March and April of that year (20 hours total). Presented along with this voucher were board minutes approving payment to administration for night and weekend strategic planning sessions. The second expense voucher presented was for June mileage in 2014, along with a photocopy of a signed check and listing on a treasurer's report payment register. The third article of information presented by Urevig were e-mails received and sent by a former B-OPS Business Manager dated July 2, 2015 and July 14, 2015, from her work e-mail account at Madelia Public School. The e-mails contained information regarding personal information on Shellum gathered on behalf of the B-OPS School Board when the business manager was no longer a B-OPS employee. B-OPS School Board minutes attached noted the final day of employment for this employee was June 30, 2015.