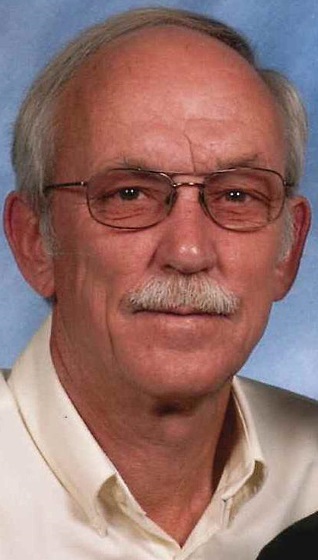 Memorial services for 71-year-old Lynn Overson of St. James, Minnesota, will be held at 10:30 a.m. on Monday morning, December 12, 2016, at Augustana Lutheran Church in St. James, with Reverend Kathleen Ulland-Klinkner officiating. The church is located at 603 Armstrong Boulevard North.
Burial will follow in Mount Hope Cemetery in St. James, with full military honors provided by the St. James Veterans Honor Guard. The cemetery is located south of St. James on Watonwan County Road #27.
Visitation will be at Sturm Funeral Home-St. James Chapel, on Sunday, December 11, 2016, from  4 p.m. to 8 p.m. A Masonic ceremony will take place at the funeral home at 3 p.m. on Sunday. The funeral home is at 906 10th Avenue South. A second visitation will be at the church the day of the funeral services from 9:30 a.m. to 10:30 a.m.
Online condolences to the family may be sent to: www.sturmfh.com.
Arrangements are with Sturm Funeral Home-St. James Chapel.
The family would prefer memorials be made to Augustana Lutheran Church or a Veterans Organization of choice, in lieu of flowers.
Lynn Overson passed away in Palm Springs, California, on Monday, November 28, 2016.
Lynn Carroll Overson was born on August 14, 1945 (VJ Day), the son of Leverne C. and Lois M. (Johnson) Overson in St. Peter, Minnesota. He was baptized and confirmed at Trinity Lutheran Church in Blue Earth, Minnesota. Lynn graduated from high school in Blue Earth in 1963. He then enlisted in the United States Navy in August 1963, attended basic training in San Diego, California and served aboard the USS Florikan, a submarine rescue ship. Following sea duty, he served as a member of the Navy Drum & Bugle Corps stationed at Pearl Harbor, Hawaii until his honorable discharge in 1967. He had played the bugle and Taps at the Pearl Harbor Memorial.
Lynn lived in Hayward, California, and drove truck until 1968 when he returned to Minnesota, where he started in the lumber business with Ashton Wholesale.
On May 3, 1969, he was united in marriage to Mary Quam in Albert Lea, Minnesota. The couple had three children, Brett, Tara and Trent.
In 1969, he joined with his father at Overson Lumber in St. James and, together with his brother, they took over the family business.
Lynn enjoyed hunting, fishing, and golf and spent winters in Palm Springs and enjoyed watching the Minnesota Vikings and Minnesota Twins. He loved spending time with his grandchildren.
Lynn was a member of the American Legion Post, serving as commander for two years; was a member of the Eagles and past president; a member of the Masonic Lodge 1968 and served as Past Master Libanus Lodge and joined the Shrine Zurah and was member of the Cycle Patrol and enjoyed riding in parades. He was a member of the Watonwan County Hospital Association, board member of St. James Industrial Committee, a licensed contractor for many years and a long term member of the Lumberman's Association.
Lynn is survived by his wife. Mary Overson of St. James; children, Brett (Emily) Overson of Black Duck, Minnesota, Tara (Daniel) Stepper of Manhattan Beach, California and Trent (Vicki) Overson of St. James; grandchildren, Lydia and Brody Overson, Annika and Sawyer Stepper, Jessica and Zach Christenson; his mother, Elois Overson of Mesa, Arizona; siblings, Lynda Overson of Mesa, Lanny (Emma) Overson of St. James, Lowell (Kathy) Overson of Mantorville, Minnesota and Larry (Lisa) Overson of Kennewick, Washington; sister-in-law, Deb Overson of Mesa and many nieces and nephews.
He was preceded in death by his father, Leverne, and his brother, Lee.