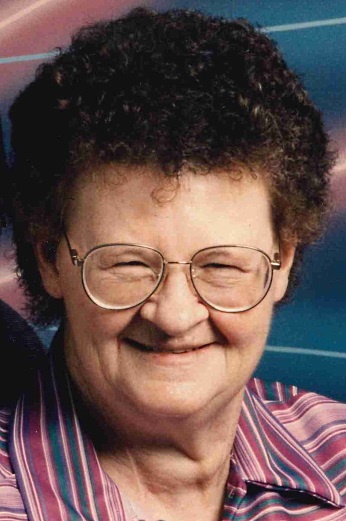 Funeral services for 77-year-old Constance "Connie" Clausen of St. James, Minnesota, will be held at 11 a.m. on Friday morning, September 8, 2017, at the United Methodist Church in St. James, located at 225 Armstrong Boulevard South.
Interment will be in Mount Hope Cemetery, located south of St. James on Watonwan County Road #27.
Visitation will be at Sturm Funeral Home-St. James Chapel, located at 906 10th Avenue South, on Thursday, September 7, 2017, from 4 p.m. to 8 p.m. A second visitation will be at the church the day of the funeral from 10 a.m. to 11 a.m.
Online condolences to the family may be sent to: www.sturmfh.com.
Sturm Funeral Home-St.James Chapel is handling the funeral arrangements.
Constance "Connie" Clausen passed away on Sunday, September 3, 2017, at St. Mary's Hospital in Rochester, Minnesota.
Constance was born in Slayton, Minnesota, the daughter of Vincent and Myrtle(Knutson) Staples. The family later moved to rural Pine River, Minnesota, where they farmed. Connie graduated from Pine River High School and then moved to St. James, were she was employed by Tony Downs Foods.
She later met Lyle Clausen and was married in the Swanburg Church in rural Pine River. This union was blessed with two daughters. After having children, Connie was a-stay-at-home mother, raising her children and gardening. She later went back to work for the same company and enjoyed the company of her family and friends.
She liked playing scrabble, doing crossword puzzles and scratch off tickets. She loved watching her grandchildren and great-grandchildren grow.
Connie is survived by her daughters, Brenda (Wayne) Possail and Tami (Ricky) Conn; grandchildren, Lyle (Crystle) Dougherty, Joshua Conn, Jonathan (Sara) Dougherty, Matthew Conn, Elizabeth (Valentin Perez) Conn, Morgan (Kenneth) Jones and Natalee Possail; 10 great-grandchildren; brothers, Robert Staples, Kenneth Staples and Paul (Cindy) Staples; sisters, Helen Landholm, Loris Powers, Shirley (Chuck) Kintzi, Sue Rosenkranz, Mary (Fran) Schreier, Judy (Dave Nord) Staples and Carol (Clarence) Hovdet; along with many nieces and nephews.
She was preceded in death by her husband, Lyle Clausen in 1997; parents, Vincent and Myrtle Staples; brothers, Richard Staples and Roger Staples; brothers-in-law, Karl Landholm, Jim Rosenkranz and Curt Powers; sister, Mavis Staples; sister-in-law, Pat Staples and grandson, Kurtis Dougherty in 2013.