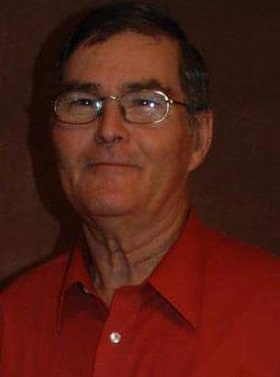 Memorial services for 70-year-old Chell Rex Petty of Butterfield, Minnesota, will be held at 10:30 a.m. on Saturday morning, October 8, 2016 at Hosanna Free Lutheran Church in St. James, Minnesota, with Pastor Nathan Delish officiating. The church is located at 1176 11th Street South.
Visitation will be Friday, October 7, 2016, at Sturm Funeral Home-St. James Chapel, from 4 p.m. to 7 p.m. The funeral home is located at 906 10th Avenue South. A second visitation will be held at the church the day of the memorial service from 9:30 a.m. to 10:30 a.m.
Burial will be at Jeffers City Cemetery in Jeffers, Minnesota. The cemetery is located east of the city, south of Minnesota Highway 30.
Online condolences may be sent to the family at: www.sturmfh.com.
Chell Rex Petty was reunited with the love of his life, Sandy, on Wednesday, September 28, 2016. Rex passed away unexpectedly during a medical procedure at Sanford Medical Center in Sioux Falls, South Dakota.
Rex was born in Ute, Iowa on December 14, 1945, the son of Ival and Alma (Ham) Petty. On June 20, 1964, he married his wife, Sandy Penoyer. Rex was a very hard-working man. In 1962, he graduated from machinist welding school. From 1976 until 1982, he worked as a machinist for ST Industries in St. James. In 1983, Rex began working for Butterfield Foods in Butterfield, which he did until his retirement in 2010. From 1985 until 1992, Rex and his son, Lowell, also operated a salvage yard outside of Butterfield.
Although Rex retired in 2010, for him this did not mean it was time to just sit around. He began working for Greenview at the St. James Wayside Rest as a custodian, and did this until the day that he passed. He took great pride in this job and enjoyed every minute working there.
One of his past-times was playing board games with his wife. After her passing, he enjoyed tinkering in the garage, fishing, shooting the breeze with anyone who stopped to chat and spending time with his family. He will be remembered as a loving husband, father, grandfather and great-grandfather.
Rex is survived by his sons, Lowell (Lisa) Petty of Rochester, Minnesota and Andrew (Katherine) Petty of Odin, Minnesota; grandchildren, Stephanie (Leon) Wollschlager of Windom, Minnesota, Logan Petty of Muscatine, Iowa, Landon Petty of Rochester and Ethan Petty and Olivia Petty, both of Odin; great-grandchildren; Damian, Natalia, Jr and Jacob and a sister, Leota (John) Erickson of Texas.
He was preceded in death by his wife, parents and brother, Wilford.