Mountain Lake man produced pornography using children in his home for day care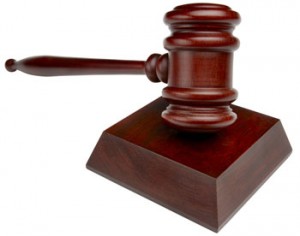 From a Sunday, April 26, 2015  StarTribune article by Reporter Paul Walsh:
A Mountain Lake man, forty-two-year-old David L. Rasmussen, was sentenced in federal court on Friday, April 24, to 17 years in prison for producing pornography using children ages four and younger who were at his home for day-care services provided by his wife. The sentence additionally includes 10 years of supervision following his release from prison.
Rasmussen plead guilty in March 2014, to having taken pictures of three children, ages four years, three years, and one-and-one-half years, in their homes, and in his own home.
Prosecutors had argued for a prison term of more than 24 years, stating in a court filing that Rasmussen, "victimized the children of neighbors who trusted him in order to produce and distribute child pornography for the sexual gratification of himself and his friends." They added that he had also stored and shared, "an astonishing amount of child pornography depicting the rape and torture of children."
The defense, meanwhile, in seeking a prison sentence of no more than 15 years, said that the pornography Rasmussen produced totaled four photographs of three children, and that, "none of these images contains sexual contact or sexual abuse." The defense also noted his clean criminal history until this case, and the fact that his wife is ailing.
Rasmussen, who has lived in Minnesota his entire life, has been in custody since his arrest on the federal charges on May 28, 2013. Minnesota, has been in custody since his arrest on the federal charges on May 28, 2013.
His wife, Mary, has been in an assisted-living facility since his apprehension. She had requested a day-care license from the state, but it was denied in December 2012, approximately six weeks after David Rasmussen's computers had been seized by the Mountain Lake Police Department.
A law enforcement search of the computers found thousands of images and videos of young children being sexually abused. Also found were depictions of bondage and other violent materials.o