Minnesota Highway #60/Cottonwood County Road #1 intersection the location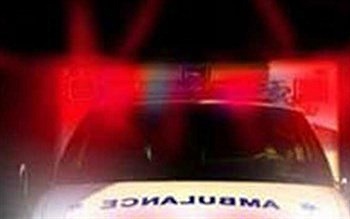 A two-vehicle T-bone accident occurred at the intersection of Minnesota State Highway #60 and Cottonwood County Road #1 at 11:12 a.m. this morning (Wednesday, September 20, with the driver of one of the vehicles taken by Mountain Lake Ambulance to Windom Area Hospital, later transferred to a Sioux Falls, South Dakota hospital.
A 2004 Ford Expedition, driven by 46-year-old Robert Christianson of Mountain Lake, was southbound on County Road 1, while a 2010 Ford Taurus, driven by Britton Roman, 51, of Sioux Falls, was traveling eastbound on Highway 60. The Ford Expedition failed to yield to the Ford Taurus and was T-boned on the passenger side, causing the vehicle to overturn on its roof. Both vehicles came to rest in the eastbound lanes of Highway 60.
Christianson was taken by ambulance to Windom Area Hospital before being taken to Sioux Falls with non-life-threatening injuries. Roman was not injured.
Also assisting the Minnesota State Patrol were the Cottonwood County Sheriff's Office and the Mountain Lake Police Department.