16th annual Cottonwood County American Cancer Society Relay For Life held Friday evening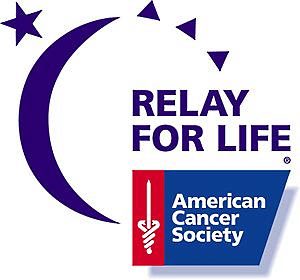 Step-by-step, American Cancer Society Relays for Life have worn a well-trod path raising funds for cancer research. This year -2014 – is no different, and those countless steps from over the past years – backed by this year's relays – are focused on nearing the end of the walk, eyeing to "Finish The Fight" and find a cure for cancer.
The 16th annual Cottonwood County Relay For Life was held Friday evening, July 25, at Tegels Park in Windom, along the shores of Cottonwood Lake.
Serving as Honorary Chairpersons were:
* Pat Baloun of Windom, a three-year survivor of breast cancer.
* Cheryl Brugman of Jeffers, a six-year survivor of breast cancer.
* Don Jackson of Windom, a three-year survivor of bone and prostate cancer.
* Linda Staples of Windom, a six-year survivor of lung cancer.
* Judy Tighe of Westbrook, a 15-year survivor of breast cancer.
* Bailey Timm of Storden, a six-year survivor of leukemia.
* Mary Willaby of Mountain Lake, a three-and-0ne-half year survivor of breast cancer. (See separate post on www.cross-countiesconnect.com on Mary's story.)
The evening featured a survivor registration and reception, silent auction, public cookout, live entertainment on the stage, White Bird Release, opening ceremonies, a Luminaria Lighting Ceremony and a closing  celebration.
This year's Relay For Life teams (which had raised more than $52,900 at the time of the opening ceremonies) featured:
* Sandbox Pals – JoAnn Sandbo (team captain), Marilyn Wahl, Betty Wipf, Susan Sandbo, Kim Skog, Sharon Tibodeau, Kathy McWilliams, Sandy Langland and Monica Muller.
* Rack Pack – Teresa Haken and Diana Vellema (team co-captains), Shawn Haken, Jim Vellema, Bob Haken, Peggy Haken, Eric Haken, Kim Haken, Sonja Piotter, Cindy Ryker, Marcie Anderson, Quinton Anderson, Teresa Pudenz, Rhonda Klein, Mike Pederson and Kate Pederson.
* Seeds Of Hope – Jean Gode and Janath Gode (team co-captains), Dallas Giese, Joan Giese, Kari Erickson, Tricia Simonson, Sharon Pankonin-Beyer, Jeff Pankonin and Michelle Pankonin.
* Team Hope 2 – Kayla Haglund and Rhonda Haglund (team co-captains), Jamie Symens, Sarah Theesfeld and Donna Schoenenberger.
* Stalling Cancer – Jane Stalls and Leon Stalls (team co-captains), Vicki Rasmussen and Brooke Rasmussen.
* Real Heroes+ – Marcia Libra (team captain), Terry Libra, Heather Knutson, Nate Knutson, Kaylee Giese, Derek Giese, Tracy Ryan, Julie Englin, Joan Olsem, Kate Axford, Joel Hesse, Connie Hesse, Christina Olsem and Mijah Murden.
* Freedom Fighters – Sue Goeman (team captain), Audrey Asp, Sue Quade, Diane Determan, Vicki Busswitz, Joyce Jorgenson, Beth Engen, Sandy Olson, Amy Riihl, Hannah Engen and Amber Wacker.
* Tasler Tribe – Elaine Tasler (team captain) and Betty Tasler.
* Ribbons Of Hope – Mary Schaufenbuel (team captain), Layla Nustad, Kay Evers, Diane Bennett, Nancy Meyer, Rlon Meyer, Carol Hartman, Louanne Grams and Cindy Antonson-Lillevold.
* Golf For Life – Jodie Crowell and Sharon Erpestad (team co-captains), Jan Goertzen, Roger Goertzen, Dale Gravley, Linda Gravley, Bill Toews, Linda Toews, Tom Cowan, Mike Meeks, Michele Johnson, Laura Vancura, Angie Klassen, Karla Wendt and Mary Huebert.
* Lions Club #1 – Al Saffert (team captain), Jim Klaassen, Shirely Carter, Jerry Moon, Jerry White, Jerery, Dan and Carol.
* Lions Club #2 – John Holt (team captain), Judy Holt, Ken Cogley, Brian Bush, Jerry Christopher, Butch Kuhnau, Dean Schumacher and J. J.
* Winfair Relay Recess – Mary Theesfeld, Jenn Huska and Teri Malakowsky (team tri-captains), Sherery Shirkey, Melissa Dardis, Diane Sykora, Linda Jaakola, Crystal Fast, Joni Garrison, Char Carlson, Logan Hanson, Kathy Hanson, Maddie Alvstad, Makenna McNamara and Galeen Woizeschke.
2014 Relay For Life committee members include:
* Chair – Mary Schaufenbuel.
* Luminaria – Jane Stalls and Leon Stalls.
* Honorary Chairs – Joan Giese and Dallas Giese.
* Minutes – Marilyn Wahl.
* Teams and Food – JoAnn Sandbo.
* Sponsorship and Public Relations – Jean Gode.
* Accounting – Mary Schaufenbuel and Diane Bennett.
* Logistics – Mary Theesfeld and Marcia Libra.
* Survivor Reception – Carol Hartman.
*Advocacy – Sharon Erpestad.
* Program Design – Vicki Rasmussen.
* Silent Auction – Dallas Giese and Marilyn Wahl.
* Golf Tournament – Jodie Crowell.
* Youth Initiative Program – Diane Bennett, Mary Schaufenbuel, Mary Theesfeld, Vicki Rasmussen, Jane Stalls and Greg Rossow.
* American Cancer Community Relations – Greg Rossow.
The 2014 event sponsors (raising $12,060 in sponsorship dollars) included:
* $3,000 Level – Staples Oil Co. Inc./BP
* $2,500 Level – KDOM and Citizen Publishing Co.
* $1,000 Level – Fortune Transportation, The Toro Company, Windom Lions Club, Windom Area Hospital, Meadowland Farmer's Co-Op of Lamberton and Hy-Vee.
* $520 Level – Bob Maurer Memorial (Ron Mauer and family).
* $500 Level – Living Word Lutheran Church of Windom, GDF Enterprises Inc., Matt Simon Trucking of Comfrey and Storden American Legion.
* $250 Level – Jeffers Community Chest, PM Windom and Windom Monument Company (Jodie Crowell).
* $150 Level – Families of Laurie Johnson Lund and Wendy Elness Weber for the White Bird Release, Bank of the West of Windom and the Families of Jim Tucci and Tammy Hall for the Relay program.
* $100 Level – Miller Sellner Equipment Inc., Bargen Inc. of Mountain Lake, Thrivent Financial of Windom (Page Kern and Justin Espenson), Bank Midwest of Windom and Country Pride Services Cooperative of Fulda, Mountain Lake and Windom.
* $50 Level – State Bank of Jeffers and Westbrook Ag Power.
* $40 Level – Windom United Drive.
Cancer affects one out of three Americans. You – or someone you love – will get cancer sometime in your life. The American Cancer Society has been a leader in cancer prevention and research since 1913.