Fundraising total in for 2017 'Coaches vs. Cancer' activities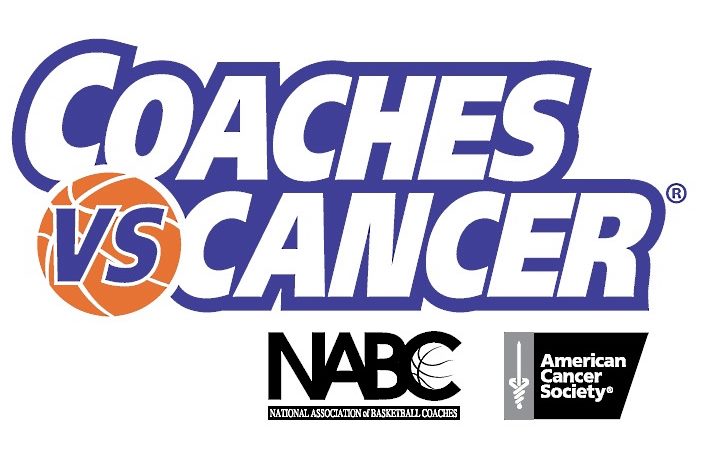 Mountain Lake Area (MLA) Wolverine Boys Basketball Coach Shawn Naas and Girls Basketball Coach Wayne Klassen announced this year's "Coaches vs. Cancer" fundraising totals this past weekend. In addition, the two head mentors thanked everyone who took an active part in the worthy cause.
The eighth-annual "Coaches vs. Cancer" games were played on Thursday, January 12, with the MLA girls taking on and defeating Westbrook-Walnut Grove and Friday, January 13, the Wolverine boys playing – and victorious over – Edgerton Public.
The total amount raised was $2,398.13, the funds coming from:
+ The sale of T-shirts.
+ Faculty members and coaches ponying up money to wear sneakers all week.
+ Donations.
+ The sale of pencils by the Mountain Lake Public Elementary Student Council (Co-Advisors Annette Kunkel and Amy Hartzler) to the tune of $181.
+ The silent auction.
+ The raffle drawing.
One hundred percent of the funds raised are donated to the American Cancer Society and Relay for Life in Cottonwood County.
Since 2010, the first year of "Coaches vs. Cancer," annual fundraising totals have been:
+ 2010 – $704.
+2011 – $1,491.96.
+ 2012 – $1,520.
+ 2013 – $2,512.
+ 2014 – $2,224.
+ 2015 – $2,125.
+ 2016 – $2,198.
+ 2017 – $2,398.13
"Coaches vs. Cancer" program is a nationwide collaboration between the American Cancer Society and the National Association of Basketball Coaches (NABC) that empowers basketball coaches, their teams, and local communities to make a difference in the fight against cancer.
The program leverages the personal experiences, community leadership and professional excellence of basketball coaches nationwide to increase cancer awareness and promote healthy living through year-round awareness efforts, fundraising activities, and advocacy programs.
Because cancer has touched so many of our nation's basketball coaches, "Coaches vs. Cancer" offers them the unique opportunity to fight the disease. Through integrated fundraising activities and public awareness campaigns, participating coaches are truly making a difference in the fight against cancer and are raising awareness in their communities about the importance of cancer prevention, early detection and making healthy lifestyle choices.