MLC's Carter James is first in Nature/Landscape, Zadok Ford third in Elements of Design in SWWC Digital Photography Competition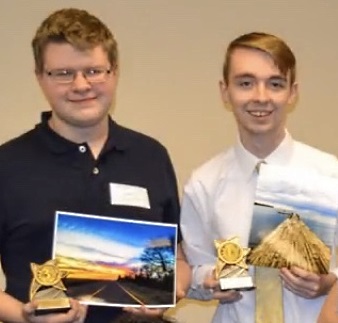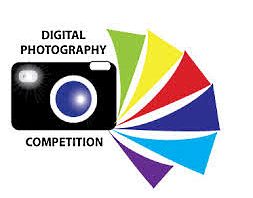 A pair of Mountain Lake Christian (MLC) High School students earned awards at the Thursday, December 7 Southwest/West Central (SWWC) Cooperative's Digital Photography Competition in Marshall.
Senior Carter James of Mountain Lake was presented first place in the Nature and Landscape category, and Zadok Ford, a sophomore from Windom, was recognized with third place in Elements of Design.
The competition was for SWWC Service Cooperative area students in grades 9-12. Competing students were able to submit up to three 8 x 10 photos from any combination of three categories.
Those categories included:
+ People – photos focusing on the faces and expressions of a person or persons.
+ Elements of Design – photos showcasing line, shape, form, texture, etc.
+ Nature and Landscapes – photos highlighting landscapes, outdoor scenes, sunsets, seascapes, cityscapes, farms, animals, etc.
The submitted photos could be in color or black-and-white. PhotoShop or similar photo-editing software was allowed to enhance photos, but not to create photos using editing software.
Awards were presented to the top three places in each category, as well as a "People's Choice," voted on by the students. A trio of area professional photographers served as judges.
Students also participated in a skill session with guest instructor Jon Wood emphasizing "Nature Photography Techniques and Technology." Wood shared his favorite subjects and how to get the shot using apps, tools and specific techniques.
Coordinating the competition was Gail Powlijewski.
Kim Friesen is the MLC sponsor.
To view a video of the December 2017 winners, go to: https://www.swsc.org/page/288.
For a closer look at the photos taken by the young men, see below: