Five local teams compete in SWWC Junior High Super Regional K-Bowl Meet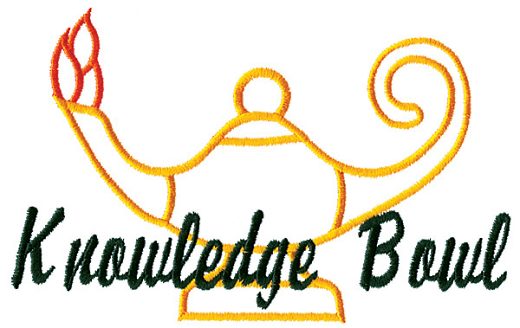 Five local Junior High Knowledge Bowl (K-Bowl) teams competed in the Southwest West Central Service Cooperative (SWWC) Junior High Super Regional Meet held Thursday, January 4 at Southwest Minnesota State University (SMSU) in Marshall. They earned the right to be among the 51 participating teams from 29 schools following their finishes in the Tuesday, December 19 Region 8 Sub-Regional contest at SMSU.
Mountain Lake Public High School (MLHS) fielded a trio of teams – Emerald, Jade and Lime, and Mountain Lake Christian (MLC) sent a pair of Junior High groups, MLC 1 and MLC 2.
MLC 2 (Eli Johnson, eighth-grader from Bingham Lake; Lydia Cavanaugh, seventh-grader from Mountain Lake and Evan Oltmans, seventh-grader from Windom) finished in sixth with 100.0 points, while MLC 1 (Jordan Linscheid, seventh-grader from Butterfield; Luke Klassen, seventh-grader from Mountain Lake; Abi Renteria Rojas, seventh-grader of Mountain Lake and Meghan Johnson, sixth-grader from Bingham Lake) was 42nd, scoring 42.
MLHS Emerald (eighth-graders Olivia Christians, Harlan Munning and Branden Hopper and seventh-grader Devyn Rempel) was that school's highest-finishing team, ending in a tie for 11th with Fulda 1, both of 95.0 points. Team Jade was 21st with 85.0 points and Lime finished 27th with 80.0 points.
The top three teams in the meet were:
Glencoe-Silver Lake Silver – first with 127.0 points.
Minneota Blue – second scoring 105.2 points.
Murray County Central (MCC) 4 – third with a 101.5 point total.
The teams competing were pulled from the following schools – in addition to those from MLHS and MLC – Glencoe-Silver Lake, Minneota, MCC, Windom, Hutchinson, Westbrook-Walnut Grove, Lac qui Parle Valley, Jackson County Central (JCC), Fulda, Montevideo, Marshall, Lester Prairie, Willmar, Adrian, True Light Christian of Marshall, Cedar Mountain, Yellow Medicine East, Benson, Ortonville, Dawson-Boyd, Canby, Edgerton, Redwood Valley, Tracy, Holy Redeemer of Marshall, Pipestone and Hills-Beaver Creek.
MLC is coached by Karin Stoesz, Emily Arevalo and Kim Friesen. MLHS is coached by Jon Harder and Jessica Svehla.