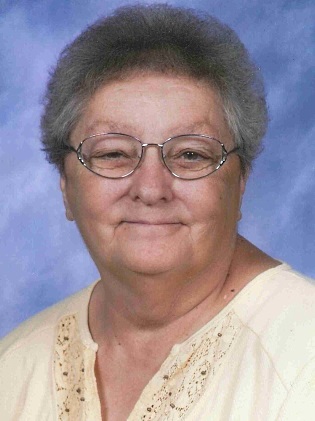 Funeral services for 74-year-old June Schrupp of Lamberton, Minnesota will be held at 10:30 a.m. on Monday morning, December 18, 2017, at Our Savior's Lutheran Church in Lamberton. The church is located at 805 Birch Street.
Interment will be in Lamberton Cemetery, located at 2700 125th Street.
Visitation will be at the church the day of the service from 9:30 a.m. to 10:30 a.m.
Online condolences may be sent to www.sturmfh.com.
Sturm Funeral Home-Lamberton Chapel is handling the arrangements.
June Schrupp passed away on Friday, December 1, 2017, at Valley View Manor in Lamberton.
June A Schrupp was born on May 3, 1943, in Springfield, Minnesota, the daughter of Daniel and Eldora (Snowmeier) Pfarr. She attended Walnut Grove Schools  in Walnut Grove, Minnesota, and graduated from Lamberton High School.
June was married and later divorced, raising her four children, Tamara, Melissa, Karen and Timothy, by herself. She also was a foster mother to Jacky. June worked various jobs around Lamberton. She was a member of Our Savior's Lutheran Church. June enjoyed watching birds and squirrels, time with her family, especially her children and grandchildren and being a volunteer driver.
She is survived by her children, Tamara (Brian) Smith of Delft, Minnesota, Melissa (Douglas) Hillger of Morgan, Minnesota, Karen (Glen) Vogel of Lamberton and Timothy (Jill) Schrupp of Brooklyn Park, Minnesota; foster child, Jacky Bassett of Ames, Iowa; 11 grandchildren; five great-grandchildren; brother, Willard "Bill" Pfarr and special friends, Jim Kill and Roberta Wilbur.
June was preceded in death by her parents; grandson, Dustin Jenkins and sister-in-law, Mavis Pfarr.