Staggered Saturday program series spreads out season's spirit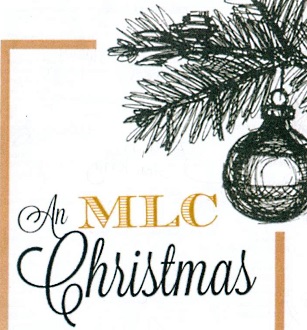 A whole school Christmas presentation of vocal and instrumental music was shared over the course of the afternoon and early evening of Saturday, December 9, by students at Mountain Lake Christian (MLC).
The pre-kindergarten class opened the program series with their two selections, "Away in a Manger" and "Twinkle, Twinkle Little Star."
They were directed by their teacher, Mandy Linscheid.
Leading the students through the remaining performances was the school's Music (Vocal and Instrumental) Director Aaron Petersen.
Kindergarten students shared "Jingle Bells" and"Go Tell It On the Mountain," while the first grade presented "Joy To the World," along with "Angels We Have Heard on High" to close out the three grades' separate program.
Performances by the Oak Class (grades 2/3) and Cedar Class (grades 4/5) were next on the lineup.
Oak students sang "The First Noel" and "Feliz Navidad!," with the Cedar class adding "His Name Shall Be" (with soloist Fairlane Penner) and "What A Glorious Night" (soloist Cristy Renteria Rojas) to this section of the day of song.
The Middle School Band and Choir were featured in the next program on the docket.
The band played three selections, "Instant Christmas Concert," "Still, Still, Still" and "Believe."
Choir members also shared a trio of numbers, including "Midnight Clear" ("Love Song"), Unto Us" (soloist Meghan Johnson) and "Born is the King" ("It's Christmas").
In addition, members of the Middle School Worship Team led in two Christmas songs, "O Come, O Come Emmanuel" and "Christmas Offering."
The final performances on the day were by the High School Band, Choir and Worship Team, along with a trio of soloists.
The band played "Merry Mozart Christmas" and "Bell Carol Remix."
"O Come and Sing" ("A Christmas Madrigal"), "Glory" ("Let There Be Peace") (soloist Zadok Ford) and "How Glorious the Love of Heaven," were the selections presented by the choir.
Zoey Smith was the first soloist to perform, presenting "O Holy Night." Cheyanne Courts followed with "A Halleujah Christmas." The final vocal solo performance was by Paige Riihl with "I Could Have Danced All Night."
The High School Worship Team also presented "O Come, O Come Emmanuel" and "Christmas Offering."
Karin Stoesz provided piano accompaniment for several high school numbers.
Following is a photo gallery from the four separate Christmas programs: