Runck, first; Piotter, seventh in Varsity Boys 5K race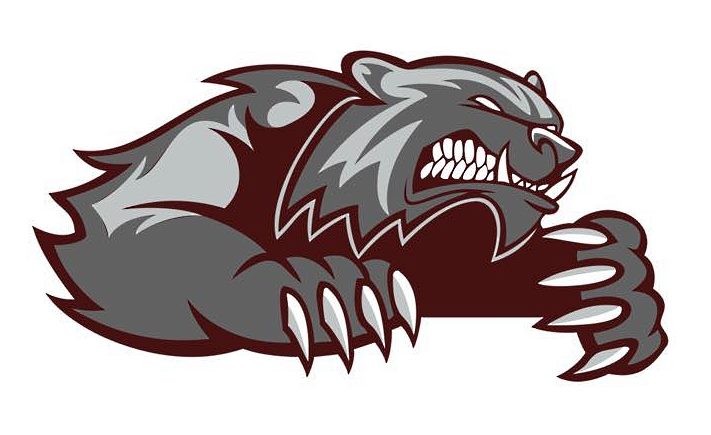 "We had an ideal night and the course was fast and in great shape," declared Wolverine Head Coach Kyle Blomgren while reflecting on the Mountain Lake Area (MLA) boys and girls cross country teams' participation in the Tuesday, October 10 Adrian Invitational.
Nathan Runck led Varsity boys runners the entire 5000 meters, nabbing another first-place medal on the fall season. Runck ran the course in 16:47 for the title. Dalton Piotter also earned a medal, finishing seventh with a time of 17:22. Ryan Blomgren (18th, 17:57) and Emilio Garcia de la Cruz (29th, 18:21) both ran strong races. In addition Emmanuel Fentanez (65th, 19:22) and Josiah Gardiner (67th, 19:28) finished nicely together. Also running Varsity were Logan Pankonin, 87th, 20:52; Seth Klassen, 98th, 21:43 and Dima Hanson, 108th, 23:07.
The team finished in third-place.
For the Varsity girls, Sara Quiring and Summer Janzen ran strong, especially in the first two miles of the 5K. Quiring was 85th with a time of 25:05 and Janzen was 101st, finishing at 26:56. Additional runners were Jorja Lepp, 107th, 27:51; Aura Spry, 109th, 28:31; Alina Inthamthivath, 111th, 28:58; Emma Stade, 114th, 34:00 and Amy Bartsch, 115th, 34:27.
As a team the MLA Varsity girls closed in 15th place.
"It was good to match up with some of the tougher teams we will face at the conference and section meets," stated Coach Blomgren. "We host conference on Monday, October 16 at Mountain Lake Golf Course, beginning at 4:30 p.m. Participating Red Rock Conference teams, in addition to MLA, include Adrian, Edgerton-Ellsworth, Heron Lake-Okabena, Hills-Beaver Creek, Murray County Central and Southwest Minnesota Christian of Edgerton. The Wolverines then head to the Madison Golf Club on Thursday, October 26 to compete in the Section 3A meet, first race at 4 p.m."
Junior Varsity Girls and Boys
"We had a number of Junior High kids – both girls and boys – step up to run in the Junior Varsity (JV) 5K races," sketched out Blomgren. "Our girls dominated in the JV girls 5000. All seven scorers medaled in the top 15! Our Junior High boys also ran solid races in their first 5K."
+ Junior Varsity Girls:
Anika Fast – 3rd, 23:17.
Tiegan Meyer – 5th, 24:28.
Kate Janzen – 7th, 24:43.
Olivia Klassen – 8th, 24:44.
Riley Schroeder – 10th, 25:26.
Sierra Perkins – 13th, 26:02.
Jordan Wright – 15th, 26:12.
Elizabeth Linscheid – 32nd, 28:57.
+ Junior Varsity Boys:
Caden Swoboda – 38th, 21:16.
Ben Bartsch – 52nd, 22:06.
Paxton Morin – 53rd, 22:08.
Brandon Louangsaphakdy – 65th, 23:05.
Robert Gonzalez – 72nd, 23:38.
Daniel Gardiner – 80th, 24:12.
The girls and boys combined for a first-place finish.
Junior High 2100 Meter Results
+ Junior High Girls:
Kaiya Sayavong – 30th, 11:25.
Isabella Louangthilath – 33rd, 11:28.
Milana Ivashchenko – 36th, 15:47.
+ Junior High Boys:
Drayton Klassen – 4th, 8:00.
Thavien Xayachak – 13th, 8:49.
Landon Boldt – 28th, 9:02.
Chad Suderman – 37th, 9:18.
Ian Penner – 38th, 9:19.
Andrew Rasavong – 46th, 9:50.
Luke Klassen – 48th, 9:53.
Mark Quiring – 54th, 10:14.
Chandlor Phoulom – 60th, 10:40.
Aiden Penner – 63rd, 11:39.
Landon Morin – 66th, 12:26.
The Junior High girls and boys finished as the sixth-place team.