First day moved from August 23 to August 29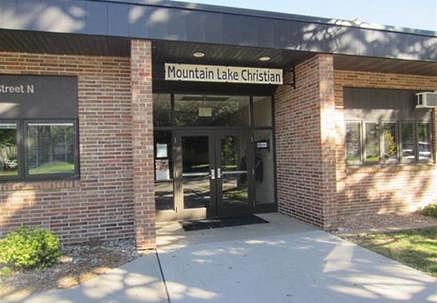 In order to continue the quest for excellence in education, Mountain Lake Christian (MLC) commenced two major remodeling projects this summer.
One is the conversion of a large assembly room east of the library into two permanent classrooms (for grades 4-5 and Spanish/English), along with a hallway between the gym and library. A second reconstruction project is the total remodeling the kitchen, with the pantry and freezer closet opened up to make one larger kitchen with a new serving window (out into the old student lounge). Both of these changes require the relocation of doorways and walkways.
The scope of these two projects necessitated a very tight timeline in order to complete them prior to the originally-scheduled first day of school for the 2017-2018 school year – Wednesday, August 23.
Today MLC has announced that, in order to provide plenty of time to complete the construction correctly and safely, they would postpone the first day of school to Tuesday, August 29.
"This change will ensure our facility is at its peak physical condition prior to welcoming our students back to school," said Dr. Michael James, MLC Administrator.
In addition to the change of the start of the new school year, MLC's "Back to School Night," originally slated for 7 p.m. on Monday, August 21, will not take place at 7 p.m. on Monday, August 28.
MLC is an inter-denominational school in Mountain Lake offering high quality Christian education to students in preschool through Grade 12. The school's mission is to produce graduates who love God and are prepared mentally, physically and spiritually to influence the world.