MLHS Choir Pops Concert to honor state's own musicians, composers; MLES 6th Grade "Land of 10,000 Lakes" projects on display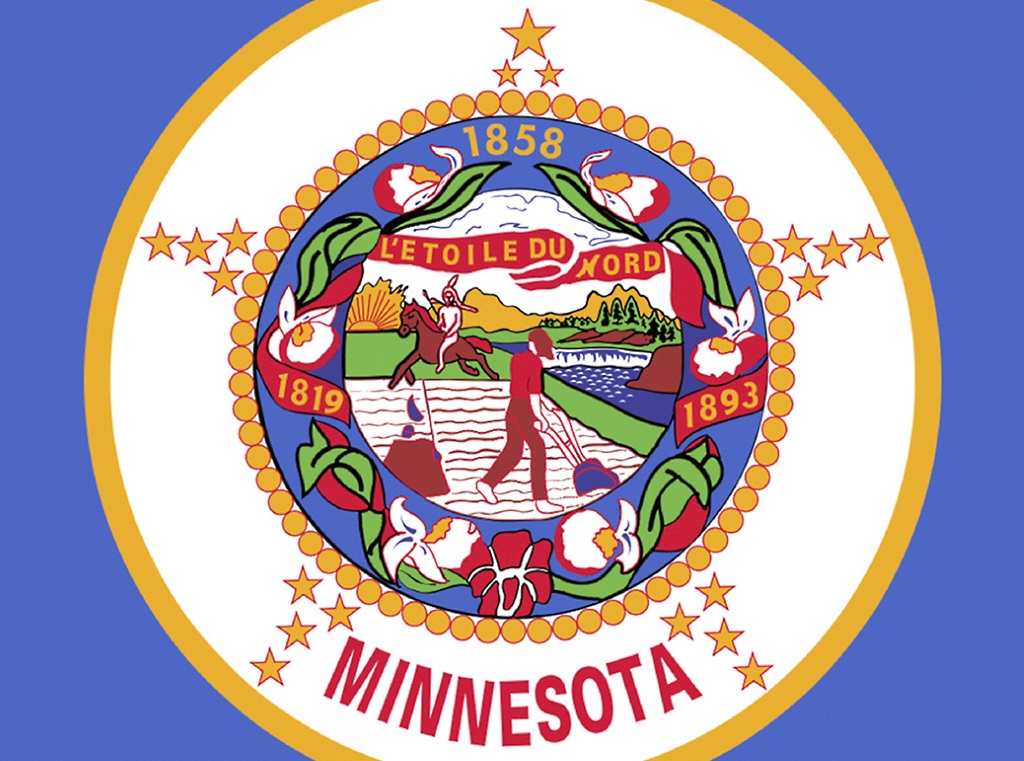 Hail, Minnesota!
The state – and its own native musicians and composers – will be honored at the Mountain Lake Public High School (MLHS) Choir Pops Concert next Monday, May 22, kicking off at 7 p.m. on the school's auditorium.
Vocal groups slated to perform include a Grades 7-12 Mass Choir, Grades 6-8 Junior High Show Choir, Grades 7-8 Junior High Choir, Grades 9-12 Senior High Show Choir, Grades 9-12 Senior High Choir and Grades 9-12 A capella Group.
Director for the vocalists is Andrea Brinkman, Mountain Lake Public School Grades 6-12 Vocal Director. The choreographer for both of the show choirs is Kelli Tuckholke, Mountain Lake Public Elementary School (MLES) Kindergarten teacher.
In addition to the vocal program, the MLES 6th Grade students of Kyle Blomgren and Annette Kunkel will be highlighting their Minnesota projects "backstage" prior to the concert from 6:30 p.m. to 7 p.m. The public is encouraged to view the exhibits before attending the concert.
The Choir Pops Concert rundown will be as follows:
+ Mass Choir:
"Hail, Minnesota!," The Official State Song of Minnesota. Written by Truman E. Rickard and Arthur Upson. Published by the University of Minnesota Alumni Association in 1926.
+ Junior High Show Choir:
"Good Time," by Owl City, an American electronica project created in 2007 in Owatonna. It is one of several projects by singer, songwriter and multi-instrumentalist Adam Young. Arranged by Andy Beck.
"Sunshine On My Shoulders," by Honorary Minnesota musician John Denver.
"Shooting Star," by Owl City, arranged by Audrey Snyder.
+ Junior High Choir:
"Wagon Wheel," by Bob Dylan (born Robert Allen Zimmerman in Duluth). Dylan is an American poetic songwriter, singer, painter, writer, and Nobel Prize laureate. Arranged by Roger Emerson.
"Black Gold," by alternative rock band Soul Asylum, which originated in Minneapolis.
"Unbelievable," by Owl City.
+ Senior High Show Choir:
"I'll Be There For You," the theme song from the television show, "Friends," by The Rembrandts, American pop rock duo of Danny Wilde and Phil Solem, Minneapolis natives.
"Happy Shiny People," by R.E.M., an alternative rock band. The original drummer, Bill Berry, hails from Duluth.
"Boogie Woogie Bugle Boy,: by the Andrews Sisters, an American close harmony singing group from the swing and boogie-woogie eras that originated in Minneapolis. The group consisted of three sisters, LaVerne Andrews, Maxene Andrewss and Patricia Andrews. Arranged by Mark Brymer.
+ Senior High Choir:
"1999," by Prince. Prince Rogers Nelson, a singer-songwriter, actor, multi-instrumentalist, philanthropist, dancer and record producer was born in Minneapolis.
"Forever Young," by Bob Dylan.
+ A capella Group:
"Try Everything," Home Free cover for Shakira. Home Free an a capella group of five vocalists, Austin Brown, Rob Lundquist, Adam Rupp, Tim Roust and Adam Chance, that originated in Mankato. Featured soloists will be Liana Blomgren, Joel Salgado, Chloe Klassen and Josiah Gardiner.
+ Senior High Choir:
"Clouds," by Zach Sobiech, as folk rock singer-songwriter from Stillwater who was a member of the band, A Firm Handshake. "Clouds" went viral on YouTube prior to Sobiech's death from acner in May 2013. Arranged by Greg Gilpin.
"Fireflies, by Owl City, arranged by Mark Brymer.
"Alligator Sky," by Owl City. Featuring rap soloist Josiah Gardiner.
+ Mass Choir:
"Purple Rain," by Prince. Featured soloist is Ruben Fentanez.