Approves part-time vocal music position for Christine Johnson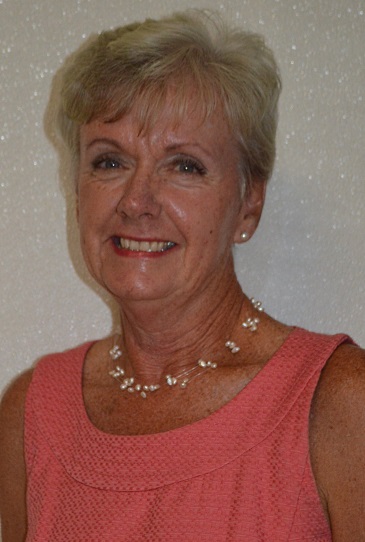 The resignation of Andrea Brinkman, Mountain Lake Public School (MLPS) 6-12 Vocal Music Teacher was approved by the MLPS School Board at a special meeting this afternoon (Monday, September 11), with Friday, September 15 as her targeted last day. Board members thanked Brinkman for her tenure at MLPS, and her role in and dedication to building and expanding the vocal music program, as well as mentoring the district's children.
Brinkman has taken a position as K-5 Elementary Music Teacher at Rosa Parks Elementary in Mankato for four days a week, with a fifth day working with sound therapy for special education students. The move for Brinkman will allow her to spend more time with her family.
Brinkman began with the district as a part-time elementary music teacher, expanded to full-time and for the 2012-2013 school became the high school vocal and music instructor.
The board also approved the posting for a full-time 7-12 Music Teacher, giving MLPS Superintendent Bill Strom and Mountain Lake Public High School (MLHS) Principal Michelle Larson the discretion to define that position.
Board members tapped former MLHS and Mountain Lake Public Elementary School (MLES) Vocal and Music Teacher Christine Johnson to serve in the high school position on a part-time basis. Johnson will be teaching in the district on Tuesdays and Thursdays, as well as every other Friday, holding vocal lessons and directing the junior high and high school concert choirs. There are currently 103 students in the senior high choir.
Johnson will work closely with MLPS Instrumental and Music Director Kurt Jahnke to continue maintain a strong and growing MLPS Music Department.
The Haydn-To-Hip Hop class, taught by Brinkman, has been eliminated for the remainder of this school year, with its eight students using that hour either as a study hall (for those with a full 7-period day), taking other classes such as anatomy and advanced horticulture or taking an online class.
Avenues are being explored for the continuation of the Junior High Show Choir and Senior High Show Choir.
Instruction for the sixth-grade music class will be taken up by Martha Standerwick, a Title I teacher in MLES.
Johnson came on board in 2001 as a long-term substitute high school vocal teacher, stayed for 15 years, and retired at the close of the 2015-2016 school year as an elementary music teacher.
At the special board meeting, Johnson spoke, noting that, "It will be a transition position to help the district by buying time until a suitable full-time candidate for the post is found. I completely understand that. Although the contract states one year, it is open to change if the right person is found. All is good with that."
Johnson emphasized that she knows the students, staff and district expectations, having taught in the district and has returned as a substitute teacher following her retirement. "The kids know me, but I do have a concern in their accepting me" Johnson stated, "Andrea (Brinkman) and I are different. But, I will give it the best I can. I want the seniors to finish well; as well as maintain a strong choral program for the district."
MLPS School Board Chair Chad Pedersen expressed gratitude to Johnson for stepping up to fill the need for as long as necessary.