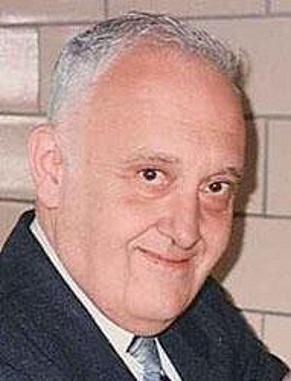 Funeral services for 84-year-old Delmar "Del" Linscheid of Mountain Lake, Minnesota, will be held at 10:30 a.m. on Thursday morning, February 2, 2017, at Community Bible Church in Butterfield, Minnesota. The church is located at 100 Chapman Street.
Interment will be in the First Mennonite Cemetery, located north of Butterfield at 65401 320th Street.
Visitation is at Sturm Funeral Home-Mountain Lake Chapel in Mountain Lake on Wednesday, February 1, 2017, from 5 p.m. to 7 p.m. The funeral home is located at 420 10th Street. A second visitation will be at the church the day of the funeral service from 9:30 a.m. to 10:30 a.m.
Online condolences to the family may be sent to: sturmfh.com.
Delmar Linscheid passed away today (Tuesday, January 31, 2017), at the Good Samaritan Society of Mountain Lake-The Village.
Delmar Roy Linscheid was born on November 25, 1932, in Butterfield, the son of Herbert and Sadie (Rupp) Linscheid. He was baptized upon his confession of faith in Jesus Christ and was a lifelong member of Butterfield Community Bible Church.
Delmar was united in marriage to Phyllis Peters on March 17, 1957.
He started working at Miller's Store in Butterfield during World War II. He later became co-owner of L and D Grocery and in 1975 became the sole owner of Del's Foods, working with his four children until the store closed in 2010. Delmar then retired at the age of 78.
In his youth, he enjoyed Harley Davidson motorcycles and riding with his friends. Later in his life, Delmar enjoyed driving around to grocery stores in the area, listening to music, singing, and watching sports on TV. He especially enjoyed spending time with his grandchildren and great-grandchildren.
He is survived by his children David Linscheid and Donald (Julie) Linscheid, all of Butterfield, Lenny (Lisa) Linscheid of New Ulm, Minnesota and Brenda (Elroy) Menssen of Butterfield; grandchildren, Clay, Carrie (Tyler), Erin, Zachary (Bethaney), Matthew, Rebecca, Noah, Jessica (Jonathan), Jeremy and Shannon (Michael); great-grandchildren, Paige, Mason, Brayden, Ian and Lottie and sister-in-law, Betty Linscheid.
Preceding him in death were his parents; wife, Phyllis and brothers, Raymond and Willis.