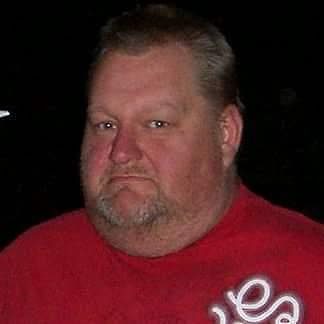 Funeral services for 51-year-old Roger Clark Lunz of St. James, Minnesota, will be held at 10:30 a.m. on Saturday morning, February 6, 2016, at the United Methodist Church in St. James. The church is located at 225 Armstrong Boulevard South.
Interment will be in Mount Hope Cemetery, located south of St. James on Watonwan County Road #27.
Visitation will be at Sturm Funeral Home-St. James Chapel, on Friday, February 5, 2016, from 4 p.m. to 8 p.m. The funeral home is located at 906 10th Avenue South in St. James. A second visitation will be held at the church the day of the funeral service from 9:30 a.m. to 10:30 a.m.
Roger Lunz passed away on Monday, February 1, 2016, at the Madelia Community Hospital in Madelia, Minnesota.
Roger Clark Lunz was born on May 18, 1964, in St. James, Minnesota, the son of Clark and LaVonne (Oskerson) Lunz. He grew up in the St. James area, graduating from St. James High School in 1983. While he was in high school he was involved in wrestling and the school safety patrol. After high school, he went to work at Tony Downs. He also worked for several other food producers over the years. He was currently working at Tony Downs in Madelia.
Roger loved to shot pool and throw darts and participated in league play. He enjoyed watching high school, college and professional football and baseball; the Vikings and Twins were his favorites. He was a member of the Fairmont Eagles Club, enjoyed demolition derby and races in Fairmont on Friday nights. Roger loved spending time with his grandchildren, children and family and friends.
He is survived by his children, Travis Lunz of St. James, Shawn Lunz and girlfriend Ashley Jennings of St. James, Jami Lunz of St. James and Desiree Wollschlager of Mountain Lake; five grandchildren, with two on the way; siblings, Doyle Lunz of Faribault, Minnesota, Karen Lunz and Tammy Hall of Trimont, Minnesota and Kim Gonzalez of St. James and numerous nieces, nephews and cousins.
He was preceded in death by his parents, brother, Jeff Lunz; step-son, Joshua Adams, and niece, Amanda Persinger.