Win season match opener in four games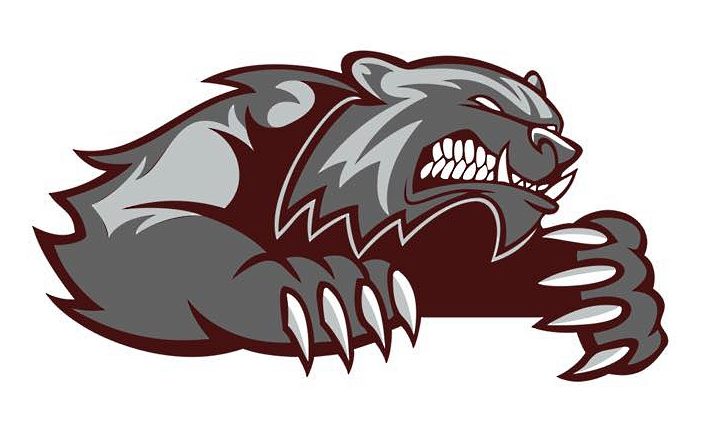 In their season-opening match at Sleepy Eye St. Mary's (SESM) tonight (Thursday, August 27), the Mountain Lake Area (MLA) Varsity Wolverines Volleyball team, coached by Cheri Hanson, topped the host Knights in four games – 25-20, 25-18, 18-25, 25-21.
"Very solid performance by the Lady Wolverines!" enthuses Coach Hanson. "We had some fantastic rallies back-and-forth, but ultimately we were able to put up a block and defend against their #10 Anna Lux – except in the game we lost, game #3. We battled back and put them away in the fourth game."
Carmen Syverson led with eight kills and Brook Sunderman had seven. Syverson and Carly Paulson each had a solo block and four and three double blocks respectively. Signey Stoesz added another three and Marta Stoesz had four double blocks.
Syverson went to the court with 14 digs, teamed up with nine by Signey Stoesz and seven from Chanah Brandt.
At the service line, Marta Stoesz was 18/19 – with four aces. He sister, Signey, was 19/20 with an ace and Syverson was 9/10, also with one ace. Emily Jahnke was 17/19 in serving.
Setting up the Lady Wolverine attack, Signey Stoesz had 17 set assists and Marta Stoesz.
"We had outstanding performances out of our captains = Signey Stoesz both as a setter and an outside hitter, and Carmen in the middle," shares Coach Hanson. She adds, "Signey's athleticism is fun to watch and she had some incredible saves at crucial times in the game. Carmen is always great in the back row and absolutely dominated at the net. Between her hitting and blocking, there was no question mark left in anyone's mind that Carmen owned the net when she went up. These two seniors have seen their fair share of varsity playing time and their confidence shows."
Coach Hanson notes that, "Our passing game has improved so much from the beginning of practice – and we will continue to fine tune everyday. Emily jahnke, our Libero is a great passer and we got solid performances in the back row from Chanah Brandt and Brook Sundermsn as well. Marta Stoesz gave a great performance also with her setting, hitting and outstanding blocking!
"Couldn't have asked for more . . . but I will, next Tuesday night (September 1) at home when we take on Madelia!"