Lady Wolvernes stopped by JWP Bulldogs in home pigtail round playoff match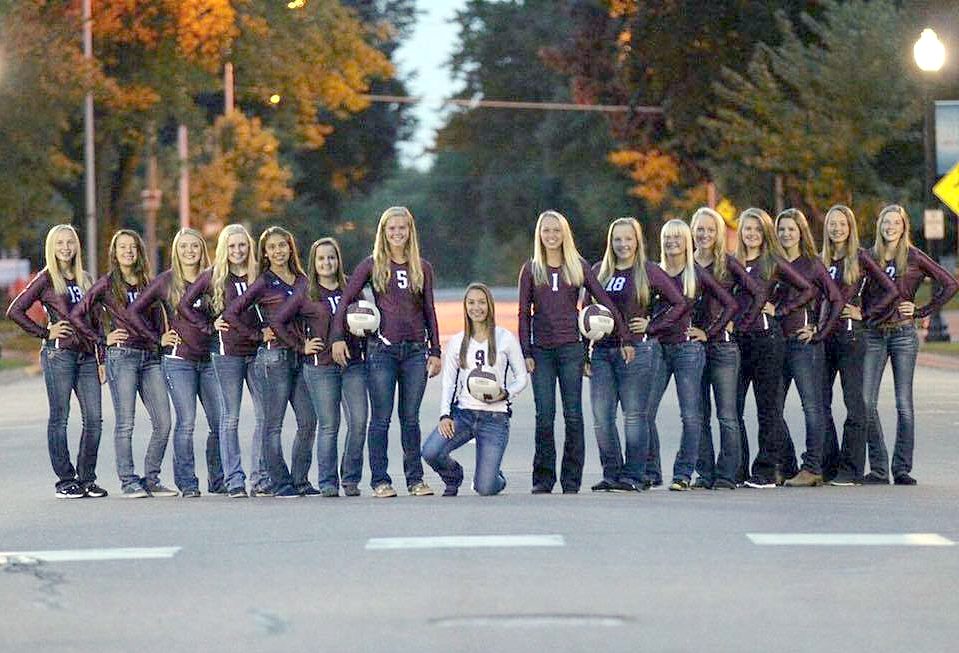 The close of the season for Head Coach Cheri Hanson's Mountain Lake Area (MLA) Wolverines Varsity Volleyball squad came during Section 2A South pigtail round play at Mountain Lake Public School's gymnasium.
The #8-seeded host Lady Wolverines were stopped by the #9-seed Janesville/Waldorf/Pemberton (JWP) Bulldogs in four games. MLA lost the match 19-25, 16-25, 25-18 and 17-25.
The Lady Wolverines fell behind early in the first two games of the match, but hung in, managing to claw back to close the JWP lead – but just could not narrow the gap enough to change the momentum of play. In the third game, MLA broke out in front, holding leads of 9-5, 13-7 and 24-18 before scoring the game winner. JWP opened up gaps in the fourth game of the match, moving in front of the Lady Wolverines 7-14 and again at 10-20. MLA moved within five, at 15-20, but the Bulldogs maintained the spread to win the game and the match.
JWP moves on to face the #1-seed in Section 2A South – Waterville/Elysian/Morristown (WEM) Buccaneers – in a quarterfinal match in Waterville on Thursday, October 29, beginning at 7 p.m.
The winner of that match will play on Monday, November 2 at 6 p.m. at Mankato West High School. They will face the winner of the quarterfinal match between Springfield and the winner of the Alden-Conger/Truman pigtail round.
The Section 2A South winner will be determined during a 6 p.m. Thursday, November 5 match at Mankato East High School.
Gustavus Adolphus College in St. Peter will host the Section 2A championship match as Section 2A South and Section 2A North face off at 6 p.m. on Saturday, November 7.