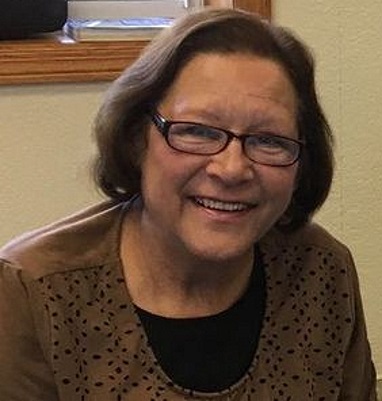 A Celebration of Life for 63-year-old Sherryl "Sherry" Warmka of Easton, Minnesota will be held from 12 p.m. to 3 p.m. on Saturday afternoon, January 13, 2018, at St. Peter Lutheran Church in Easton. The church is located at 48 Date Street.
Interment will follow at St. Peter Lutheran Cemetery in Easton.
Memorials are preferred to the Easton Fire Department.
Online condolences to the family may be sent to http://www.brussheitner.com.
Bruss-Heitner Funeral Homes of Wells, Minnesota, are handling the arrangements.
Sherryl "Sherry" Lynn Warmka passed away of heart complications on Friday, January 5, 2018 at Mayo Clinic Health System-Mankato in Mankato, Minnesota.
Sherry Warmka was born on December 24, 1954, in Mountain Lake, Minnesota, the daughter of Earl and Vesta (Stahl) Schmidt. She graduated from Mountain Lake High School in 1973.
On June 2, 1984, she married Ken Warmka in Easton. She and Ken farmed for several years and Sherry owned Old and New Consignments in Minnesota Lake, Minnesota. She also worked at area restaurants, Parker Oaks and most recently at the Wells school.
Throughout her life she enjoyed traveling, visiting lighthouses, canoeing, riding motorcycle, gardening, cooking, baking and having fun with her friends and family.
She is survived by her seven children: Cedric (wife, Michelle) Friesen, and their children, Gavin, Mara and Reece of Holmen, Wisconsin; Justin (wife, Staci) Warmka, and their children, Kilen (wife, Grace), Landin, Haiden and Kenley of Alpha, Minnesota; Becca Friesen of Newnan, Georgia; Sheldon (wife, Ingrid) Warmka, and their children, Heaven, Sidney, Cole, Madison and Geraldine of Winnebego, Minnesota; Jade (wife, Lyssa) Warmka and their child, Hudson of Wells; Ty Warmka of Mankato and Saxon (wife, Amanda) Warmka of Easton; four sisters and brothers: Carla and Roger Rahn, Sandy and Dale Winters, Nene and Dean Smestad, and Keith Schmidt and numerous nieces, nephews, and cousins.
Sherry was preceded in death by her parents; husband, Ken; nephew, Jason Winters and granddaughter, Emma Warmka.