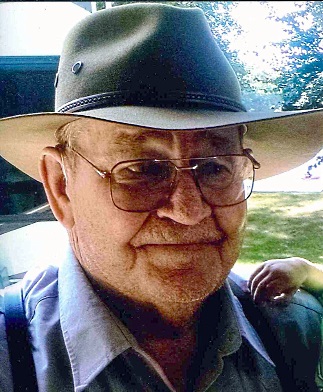 Funeral services for 85-year-old William "Bill" Lohrenz of Mountain Lake, Minnesota, will be held at 2 p.m. on Saturday afternoon, December 9, 2017, at the First Presbyterian Church in Mountain Lake. The church is located at 1217 6th Avenue.
Visitation at Sturm Funeral Home-Mountain Lake Chapel, will be on Friday, December 8, 2017, from 4 p.m. to 7 p.m. The funeral home is located at 420 10th Street North. A second visitation will be held at the church the day of the funeral from 1 p.m. to 2 p.m.
Online condolences to the family may be sent to www.sturmfh.com.
Sturm Funeral Home-Mountain Lake Chapel is handling the arrangements.
Bill Lohrenz passed away on Monday, December 4, 2017, at the Good Samaritan Home-Sogge Memorial in Windom, Minnesota.
William 'Bill' Paul Lohrenz was born on February 9, 1932, in Mountain Lake, the son of Peter Paul and Anna Josephine (Sawatzky) Lohrenz. Bill graduated from Mountain Lake High School and then attended school in Jackson, Minnesota.
He was united in marriage to Joyce Karschnik on July 22, 1953, at Trinity Lutheran Church in Mountain Lake. Bill served with the United States Army from February 17, 1954 to February 17, 1956. Upon his Honorable Discharge, Bill started Lohrenz Excavating in 1956. He served on the Utilities Commission, the Mountain Lake Fire Department for 20 years, as a church elder, and was a member of Mountain Lake American Legion Post #389 and the First Presbyterian Church of Mountain Lake.
He loved working, traveling, and building model toys – but especially loved playing with his grandkids.
Survivors include his wife, Joyce; children, Jack (Pat) Lohrenz of Port Orchard, Washington, Nancy (Ron) Jensen of Jackson, Brian Lohrenz of Mountain Lake, Donovan (Carey) Lohrenz of Minnetonka, Minnesota and Brett (Lori) Lohrenz of Mountain Lake; 19 grandchildren; 28 great-grandchildren; brother, Richard (Irma) Lohrenz of Mountain Lake and sister Sandi (Bob) Roel of Detroit Lakes, Minnesota.
He was preceded in death by his parents; son, Timothy and sister, Gladys Petersen.