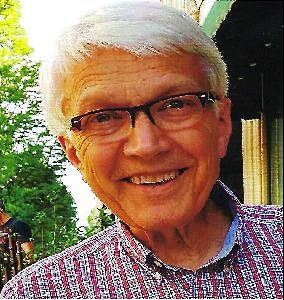 A memorial service for 69-year-old Berry Friesen of Lancaster, Pennsylvania, will be held at East Chestnut Street Mennonite Church, 432 E. Chestnut Street in Lancaster, on Monday, January 22, 2018 at 10:30 a.m.
The family will receive friends at East Chestnut Street Mennonite Church on Sunday, January 21, 2018 from 4 p.m. to 6 p.m.
Berry Friesen passed away on Wednesday, January 17, 2018 of advanced Renal Cell Carcinoma at Hospice and Community Care in Mount Joy, Pennsylvania.
Berry was born in 1948 to the late John V. and Blondina (Blanche) Friesen in Mountain Lake, Minnesota.
He is survived by his wife of 48 years, Sharon; his two daughters, Amber Friesen, married to Rehan Hanif of London, England and Emily Burkholder, married to Guy Burkholder III of Lancaster; six granddaughters, Saffiyah Friesen Hanif and Anna, Elena, Addie, Olivia and Clara Burkholder and one brother, LeRoy Friesen.
His brother, Marlyn Friesen, and nephew, Chad Friesen, preceded him in death.
Berry graduated from Mountain Lake Public High School in 1966, and from Tabor College in Hillsboro, Kansas in 1970. Berry and Sharon spent three years in Jamaica (1970-1973) teaching in a local secondary school. Berry earned his Juris Doctor degree from the University of Minnesota-Twin Cities, where he graduated cum laude in 1979. After graduation, Berry joined Southern Minnesota Regional Legal Services where he worked until 1989. The family then moved to Lancaster, where Berry worked for Mennonite Central Committee (MCC), first as Director of the United States Service Program (1989-1992) and then as MCC's Director of Administration (1993-1997).
From 1997 to 2007, Berry was the Executive Director of Pennsylvania Hunger Action Center, before going on to work with several other non-profit organizations. His last appointment was in 2016, when he joined The Nazareth Project as President. Berry resigned that position after receiving his cancer diagnosis.
Berry spent his career working for people and causes he believed were important. He authored two books ("Water from Another Time" and "If Not Empire, What?"), and was an active member of East Chestnut Street Mennonite Church in Lancaster, and also the 1040 For Peace organization.
In lieu of flowers, Berry would welcome donations to The Nazareth Project, www.nazarethproject.org.
Visit Berry's memorial page at www.TheGroffs.com.
Groff Funeral & Cremation Services of Lancaster is handling the arrangements.