Butterfield woman transported by ambulance to Madelia Community Hospital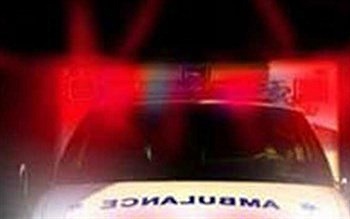 Snowy and icy roads contributed to a one-vehicle rollover late yesterday afternoon (Monday, November 6) at 5:54 p.m. on Minnesota State Highway #60, Milepost #37 in Madelia Township, Watonwan County.
The driver, the only occupant of the vehicle, 26-year-old Chanel Maciel of Butterfield, was transported to Madelia Community Hospital by Madelia Ambulance with non-life-threatening injuries. Maciel was driving westbound in a 2003 GMC Envoy SUV on Highway 60, when the SUV lost control on an icy bridge deck, left the roadway into the right ditch and rolled over. The SUV came to final rest on its wheels
Also assisting the Minnesota State Patrol were the Watonwan County Sheriff's Office, Madelia Police Department and Madelia Fire/Rescue.