Event will feature the Klassen Family in concert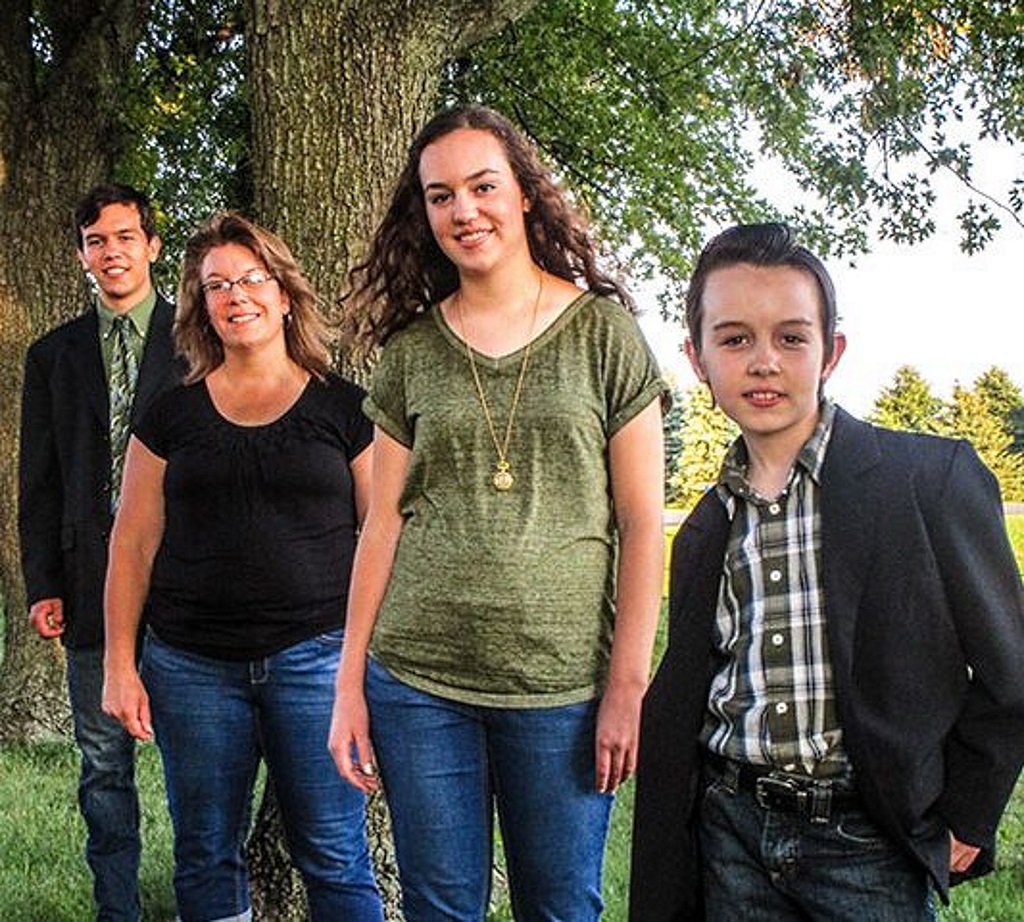 Cornerstone Bible Church in Mountain Lake will be holding a Harvest Festival on Sunday, November 12, featuring the Klassen Family in concert at 9 a.m., with a Worship Celebration following at 10 a.m. At noon, a potluck meal will be shared.
The Klassens are a family group from Worthington who started singing Southern Gospel music together in early 2016.
Group members include:
Spencer (age 19) – Sings bass and works at an apple orchard. He enjoys church activities,  playing piano and bass guitar, reading and working outside.
Danelle (Mom) – Sings tenor and enjoys her family, church and homeschooling.
Jenna (age 16) – Sings alto and enjoys playing piano, writing letters (snail mail), cooking and learning German.
Layton (age 11) – Sings soprano/high tenor and enjoys playing piano, guitars and drums. He also enjoys writing songs and being with his church friends.
Justin (age 7) – Occasionally sings occasionally with the group. At home, he likes to play with his toys. He also enjoys taking pictures, and he is learning to play the drums and the guitar.
Brad Klassen (Dad) and Jim Hintgen – Sound men for the group.
Brad and Danelle have six children. Their oldest two sons, Brenton and Micah, reside in Kansas City, Missouri. Brad works at the Sanford Worthington Medical Center.
Harvest Festival Nov. 12. Klassen Family concert at 9:00 am with Worship Celebration Service at 10:00 am. And a potluck meal at noon. You can get a Klassen family picture and information about them on their web site www.theklassensmusic.com