Forty-third annual Heritage Fair makes that possible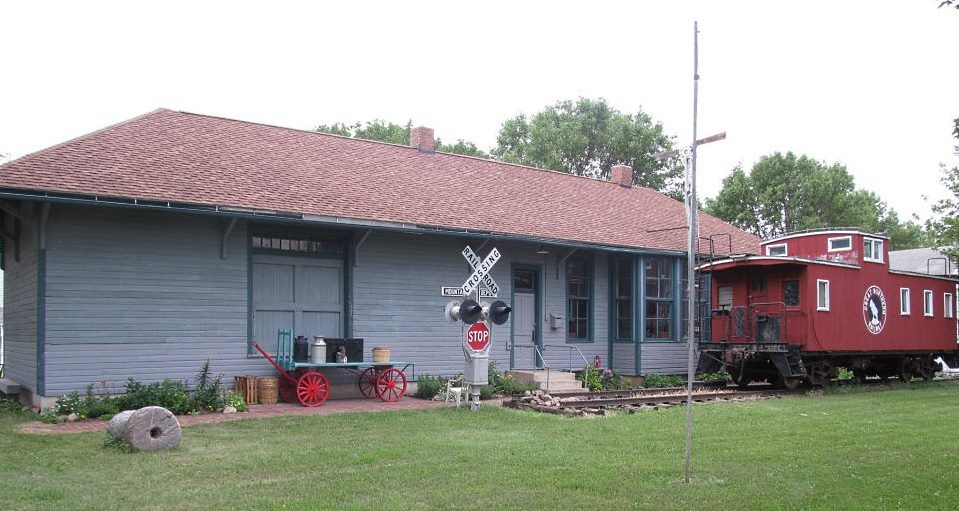 Mountain Lake's Heritage Village – teamed with September's Heritage Fair – makes immersing in an in-depth exploration into Mountain Lake's story easy, accessible and engaging. Across 40 acres and through 25 buildings, things of which were a part of the "raising up" this area of the southwest Minnesota prairie into a city of William Mason's naming and imagination are preserved. This is captured one building, one artifact, one piece of memorabilia – one ethnic food – at a time.
The 43rd-annual Utschtallung (which means "a gathering" in Low German) – or Heritage Fair, in an Englishified version of the name – was held today (Saturday, September 9), and brought forward to today those days of the past. Reminiscences that could be seen, heard, touched, smelled – and tasted. The heritage and culture of the Russian Mennonites and Russian Lutherans – and, of late, the Laotians – all who immigrated to this southwest Minnesota prairie in their own time and made it their home – was able to be found at every turn – and most significantly, a wide away of ethnic foods. These included (from the Russian Mennonite and Lutheran heritage) – crullers (topped with jam if you like), perischke (fruit tart), peppernuts, portzilke (deep-fried New Year's cookie packed with raisins), zwiebach (two-story bun), schnetke (biscuit), verenike (cottage cheese pockets with cream gravy), rull coka or crullers (deep-fried pastry), moos (fruit soup), borscht (vegetable soup featuring cabbage), dark bread, sausage, sausage sandwich, ham, homemade ice cream and sunflower seeds. Also available to eat were American food faves like hot dogs, homemade ice cream, potato chips and pop. A bake sale featuring the ethnic specialties – along with ice cream pails and quarts of borscht – as take-home treats – were available in the Big Shed.
Fair goers had the opportunity to tour the 19 various buildings on the grounds, view an old-time telegraph in the Depot, check family research and genealogy information in the Welcome Center, watch the Old-Time Spelling Bee in the District Schoolhouse, be entertained by the Children's Old-Fashioned Costume Parade on the Prairie as the group took its route down Memory Lane, inspect antique machinery and fire trucks, take a Mountain Lake Knowledge Match Test, learn about the southwest Minnesota prairie in the Prairie Interpretative Center, imagine what it was like to "ride the rails" as a railway worker by checking out the Great Northern Railway Caboose and view communication systems from over-the-years in the Minnesota Telephone Museum.
Elementary-age students were the participants in the Old-Time Spelling Bee in the Schoolhouse, as led by Schoolmarm Nordis Olson, assisted by Sheryl Fast (who on weekdays during the school year are elementary teachers at Mountain Lake Christian).
Heritage Village is home to Minnesota's only authentic 1884 Mennonite Homestead (a connected house and barn – as they often were back in the day for chore convenience as well as winter warmth from the heat of the animals), and the Minnesota Telephone Museum.
To that end, history is meant to be chronicled and archived; reflected on and lessons learned. Such preservation is a gift from the past to the future. At Mountain Lake's Heritage Village – especially on the second Saturday of September each year – can be found that wrapped present just waiting to be unwrapped – and a deep dive taken.
Following is a photo gallery from this year's Utschtallung: