Center Point Church-sponsored 10th annual Kids Fest beats the rainstorm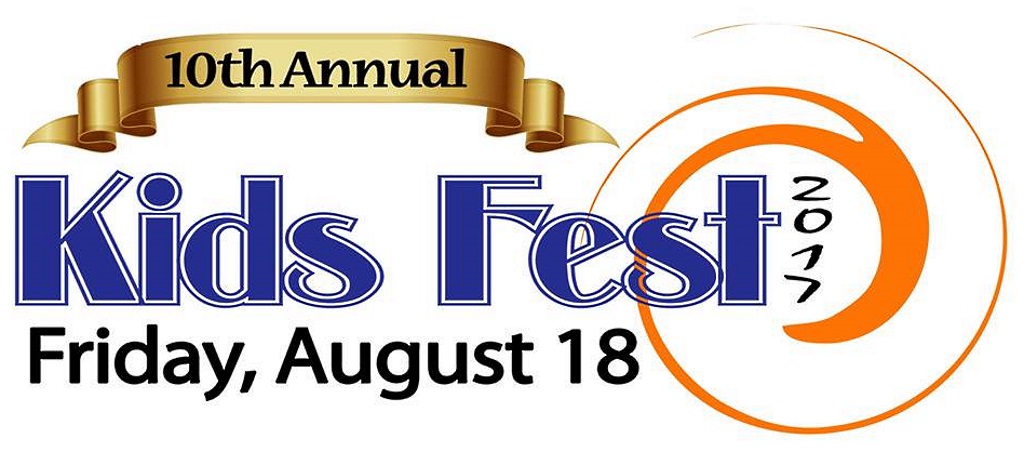 They call it Kids Fest – but, in reality, the participating youngsters are feted in a kids' "feast" – a feast of fun activities, free meal, prizes and a backpack chock full of all the items they need to get off to a great start to a new school year.
Last year, the rains washed out all of the fun activities in Mountain Lake City Park, although the hot dog meal and distribution of empty backpacks ready to be plumped up through the packing of all essential supplies needed for the school year, were held at the event sponsor, Center Point Church of Mountain Lake.
In 2017 – the 10th annual – morning rains today (Friday, August 18) gave way to sun poking through in between clouds in the afternoon – but – with the potential (which did come to fruition in early evening) of thunderstorms.
The executive decision was made to bump up the start time of Kids Fest from 3 p.m. to 1 p.m., and run as much of the fun as possible in city park, before moving to Center Point for the backpack-filling.
And – all scheduled events for the "fest"ivities, a prelude to the school year, were celebrated.
In city park, the free event featured a spread for children preschool age-through-6th grade. Activities included a Dunk Tank, a couple of Bounce Houses, Wrecking Ball Inflatable Bounce Game, Inflatable Bounce Slide, Inflatable Bounce Obstacle Course, Face Painting, Water Balloon Fight, Gaga Ball and Prize Giveaway.
As in prior years, kids were offered a free meal and a chance to cool down with a snow cone. Adults and those over the age of 6th grade could purchase the meal of hot dog, chips and beverage for a small fee.
This year, 300 kids participated. The soon-to-be students, along with other family members, filled the downtown square-block park.
While significantly organized, volunteer-staffed, and paid for by Center Point Church, this event would not be possible without the generous support of dozens of local businesses and individuals from the community.
Center Point Pastor David Savage extends "thanks" to all of the volunteers and business and individual sponsors for another successful Kids Fest.
Below is a photo gallery from this year's event: