Two blocks of sewer line, one block of water line between 3rd/6th Avenues being replaced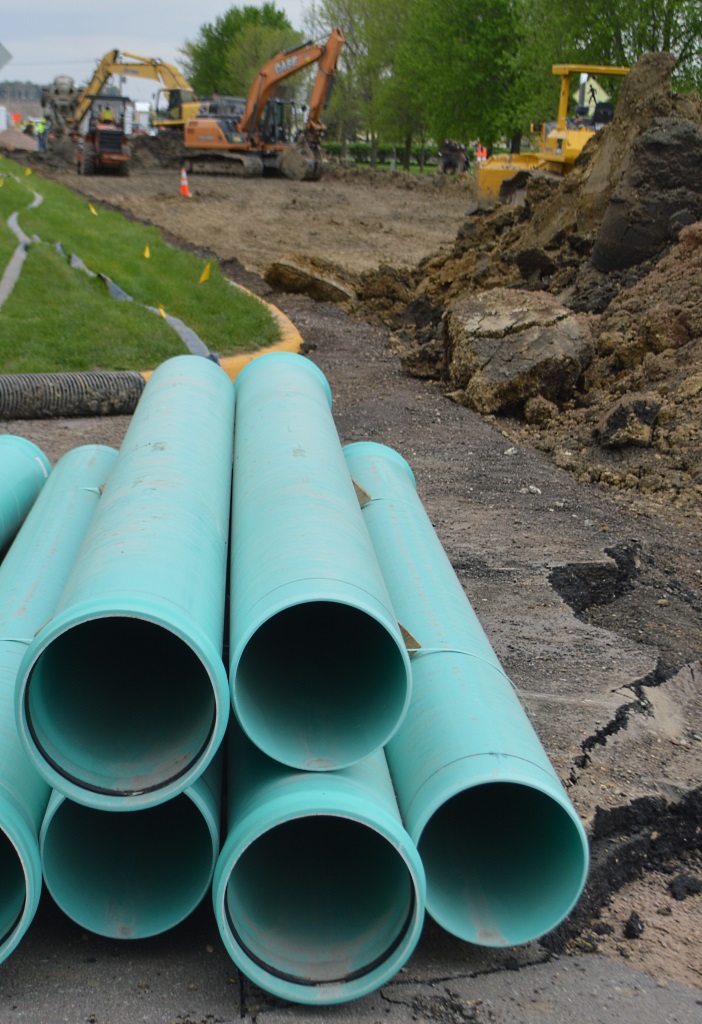 A subcontractor for Holtmeier Construction Inc. of Mankato, began reclaiming the bituminous pavement on Cottonwood County Road 1 within the city limits early Wednesday. April 26, as work on the city's water/wastewater project began. The pavement removed will be reclaimed and laid back down on the roadway.
The project, coordinated with Cottonwood County, will replace two blocks of sewer line and one block of water line between 3rd Avenue and 6th Avenue.
It will include the elimination of one block of water main along County 1 between 5th Avenue and 6th Avenue, along with replacing the block of water main between 3rd Avenue and 5th Avenue with new 8″ diameter main. Sewer will also be replaced, with new 12″ lines laid between 3rd Avenue to 6th Avenue, along with reconnecting service to Town's Edge Auto.
Holtmeier's bid of $218,987.50 earned them work on the project. The Utility Commission will self-fund the project, using sewer funds for both the sewer and water work, with water repaying its portion of the cost.
Later this summer construction season, a PCC (Portland Cement Concrete) overlay will be placed on County 1, extending from Mountain Lake, north to Minnesota State Highway 30. In addition, replacement construction work on a County 1 bridge located between 350th Street  and Cottonwood County Road 3 began in early April and is slated to be completed on Friday, June 9. A detour is in place for that stretch of county highway.
The water and sewer work being done by the city and utility is a move to pre-empt any possible future water or sewer issues in the area, as the county does not want any cutting into or digging up of the new concrete.