Consideration given to adding MLC to Windom/Mountain Lake wrestling pairing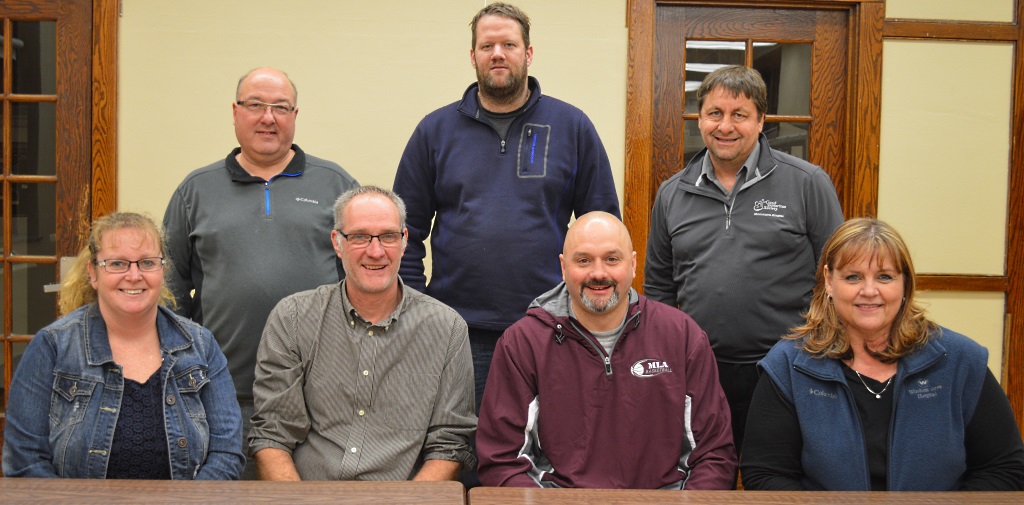 Mountain Lake Public School (MLPS) School Board members approved a change in the school district's Athletic/Activities Director (AD) at the group's Monday, May 15 meeting.
Current AD Luke Winger has resigned this position, but will remain as an elementary physical education teacher. Because of the resignation, board members approved the (re)hiring of Tim Kirk as AD. Kirk had previously served in that position. His stipend will be $7,000.
 Adding MLC as wrestling agreement partner sent to Pairing Committee
A request by Mountain Lake Christian (MLC) to join in the current wrestling pairing agreement between Mountain Lake and Windom has been received. The board took no action on the request, sending the proposal to the Pairing Committee.
If approved by the committee, and then the school board, paperwork will be completed by Windom Public School Athletic/Activities Director Dane Nielson to form the new cooperative.
In other business
+ Approved the following fees for the 2017-2018 school year:
Athletic Tickets – adult, $6; student, $4; adult passes, $45; student passes, $25; senior citizen passes, $25 and family athletic passes maximum/family/year, $170.
Band Rental – grades 7-12, $40 per semester.
Participation Fees – grades 6-8, $35; grades 9-12, $50; participation fee family max, $170 and family participation fee maximum/family/year, $170.
Drivers Education and Behind-The Wheel – $350.
Behind-The Wheel Only – $250.
Lunch – high school students, $2.55 and elementary school students, $2.50.
Breakfast (High School and Elementary Students) – $2.50.
Student Activities (State Meets, Etc.) Meal Stipends – breakfast, $5; lunch, $7 and supper, $10.
+ Approved food service contract for MLPS for the 2017-2018 and 2018-2019 school years to Taher Food Service.
+ Approved extending the current lease agreement with United Community Action in order to provide Head Start services to children and families in Mountain Lake for the 2017-2018 school year. The lease agreement is for the district's early childhood building located on 4th Avenue.
+ Approved the statement of assurance indicating that the district is in compliance with the state and federal laws concerning the proper and legal use of state and federal funding for its intended purposes.
+ Approved the proposal of the Mountain Lake City Council, in partnership with the Friends of the Pool, to install a warming house on school district property, with the understanding that the City of Mountain Lake will furnish liability insurance, electricity, necessary equipment and supervision for the rink operations. Funding for the warming house will come from the Friends of the Pool's reserve funds, for which the district is currently the fiscal host. The city will bill the school district for the purchase and installation of the warming house, with funds to come from that reserve.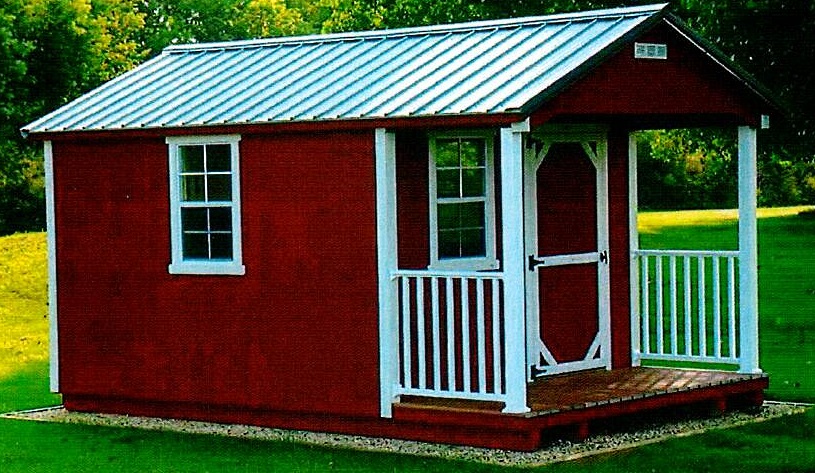 + Discussed school board member participation in graduation ceremonies. The protocol to be used will have the board chair represent the school board at the ceremony whenever possible. However, extenuating circumstances occasionally arise that other board members participate in addition to the chair, or in place of the chair. Representing the school board will be MLPS School Board Vice-Chair Tom Fast and MLPS Treasurer Pam Hoek. Fast's twin sons, Andrew and Aaron and Hoek's twin children, Jaden and Shadrick, are graduating members of the Class of 2017.
+ Approved the list of 38 members of the Class of 2017 to receive a diploma:
Liana Marie Blomgren.
McKenly Hayes Bryan.
Hunter Riggs Dahna.
Aaron Isaac Fast.
Andrew John Fast.
Ruben Fentanez.
Ricardo Demetrio Garcia Jr.
Kenna Nicole Gardiner.
Cutter Jon Garloff.
Samuel Japheth Grev.
Julio Cesar Gutierrez Jr.
Samuel James Hirsch.
Jaden Jo Hoek.
Shadrick Dennis Hoek.
Katherine Ann Hofmann.
Lily Tian Yan Kauffman.
Rebekah Ann Klassen.
Thomas David Kraemer.
Dylan Richard Krueger.
Joshua Vorasane Mychackavane.
Lexia Kay Peters.
Chandra Bailey Pfeiffer.
Isaac Nathaniel Quintero.
Nathan John Regier.
Kalley Lorraine Rempel.
Yahyra Lizbeth Sanchez.
Karen Southivong.
Samantha Nicole Stahl.
Jared Jay Suderman.
Jordan Dean Suderman.
Jacob Daniel Suess.
Meredith Margaret Suess.
Alexander Mathew Sunderman.
Brook Ann Sunderman.
Hamlock Kitoy Tanyavong.
Kassandra Abigail Tellez.
Jacob Alexander Wahdan.
Jack Michael Wendt.
+ Approved posting for a fourth-grade teaching position at Mountain Lake Public Elementary School for the 2017-2018 school year.
+ Approved the purchase of new dishwasher for the district cafeteria from Midwest Refrigeration and Heating Inc. The funds to purchase the dishwasher will come from the reserved balance for Lunch Fund Account. The total cost will be $18,458.
+ Approved membership in the Minnesota State High School League (MSHSL) for the 2017-2018 school year.
+ Approved membership agreements with the Southwest/West Central Service Cooperative (SWWC) for necessar educational services.
+ Approved summer helpers for various aummer athletic programs. They include Tim Kirk, Karl Wassman, Tim Snyder, Nate Brinkman, Carter Kirk, Jordan Kirk, Bob Blom and Spenser Kipfer.
+ Approved the resignation of Junior High Football Coach Brian Oeltjenbruns.
+ Approved the hiring of two junior high football coaches for 2017-2018. They include Mountain Lake Public High School Mathematics Teacher Spenser Kipfer and Bob Blom.
+ Approved the hiring of Caleb Hildebrand as an Adult Basic Education (ABE) assistant for 2017-2018. The district sponsors the program ABE, for which it receives state funding. This program is organized under the Community Services Fund of the district. Hildebrandt will work with Jean Haberman, the ABE teacher for the program.
+ Approved the hiring of Pam Osland and Nicholas Curry as summer helper substitutes to be used as needed.
+ Approved the resignation of part-time custodian, Lance Zeug.
+ Approved two donations to the district:
Mountain Lake Public High School Student Council – $273.66 cash.
Progressive Chiropractic – $200 for home track meet sponsorship.
+ Approved open enrollments, all into the district, including one from the Windom Public School District and one from the Butterfield-Odin Public School District.
+ Approved the revised final school calendar for 2016-2017. The calendar was adjusted to include 172 days.
+ Learned of an invitation from Windom Public School Board Chair Joan Hunter, received on Tuesday, May 9, to meet to discuss the possibility of consolidating the two school districts. In the letter from Hunter, representing the Windom Public School Board, discussion topics could include future enrollment, programming needs for students, facility needs, tax base and commonalities of the two communities and school districts.
Board members will consider the invitation.
+ Learned that the Building Committee (Chair Tim Swoboda, Vice-Chair Tom Appel, Cheri Hanson, Jerry Haberman, Bruce Swanson, Bryan Bargen, Vern Peterson, Shawn Naas and John Carrison) had approved a recommendation for consideration by the board on Wednesday, April 26. The committee, along with project architect Paul Youngquist of Architects Rego + Younquist (ARY), presented it to the school board for review at this May meeting, with possibly a decision by June. The committee's reported timeline anticipates that the board will want to bring the recommendation to voters in November 2017.
The proposed total $13,930,000 building bond referendum proposal could include:
$8,200,528 in construction of two-level new space following demolition of the 1904 building (men's locker room, women's locker room, main level learning lab, concessions/ala carte lunch, choir room, band room, practice rooms, music office, music library, choir and  band storage, boiler room and custodian supply room on the main level, with science classrooms and special education space on the upper level) – along with construction and soft costs.
$5,730,000 of additional costs for secure entrances for the elementary and high school, storm water management, new elevator, removal of the 1904 building, repair the exposed of that building, remodeling of the 1930/1940/1958 buildings fill in pool with concrete floor, athletic floor/backstops to pool, replace fire alarm system, install fire suppression system, relocate boiler, fire separations and science cabinetry – in addition to constrution cost of additional items and soft costs.
The proposed project schedule could run:
Construction of the boiler room and music rooms from September 2018 through May 2019.
Pool room remodeling work done from October 2018 through March 2019.
Removal of the 1904 building and patching of exposed susrfaces completed in June 2019.
Building of temporary corridors and enclosures in July 2019.
New construction work running from July 2019 through June 2020.
On receiving the Building Committee's report, board members requested more information from them and the architect, along with discussion time.
+ Received the following information over the course of the past month from MLPS Superintendent Bill Strom:
Two teachers will represent the school district at the Integration Summer Camp be held at Jackson Central. At this time, no students are planning on attending.
Concern was expressed for public – especially student – safety due to the city's water and wastewater project on Cottonwood County Road 1 at Munson Field in relation to access for spring sports and summer recreation programs.
The school district will provide free transportation to at least four different time slots during two of the four summer swimming lesson sessions at the outdoor pool in Windom. The cost for this transportation will be about $600 per time slot, or a commitment of $2,400 to cover transportation for the four time slots. This cost will be funded through Community Education Services.
Discussion is being held about installing a memorial bench at Munson Field in honor of Stan "Stan The Man" Schroeder. Superintendent Strom and Buildings and Grounds/Maintenance Supervisor John Carrison met with Walter Oeltjenbruns, Mitch Schroeder and Eileen Adrian.
Student state testing is completed. The official results will be released in August or September 2017.
The Southwest Educational Service Cooperative in Marshall is re-organizing the way in which special education services for supervised and delivered to its member districts. Mountain Lake will be joined by Windom, Jackson and Redwood Falls, and served by Kori ran, who will provide leadership and administrative support to those school districts beginning with the 2017-2018 school year.
MLPS School Board Lead Negotiator Julie Brugman is beginning the process of arranging times when she, and Superintendent Strom, will be able to meet with the employee groups in the district.
Project Invention Summer Science Camp will be held July 10 to 13 for students currently in grades 5-8. The focus will be on science technology and entrepreneurship.
There has been discussion over concerns raised by a board member about split bus routes that were necessary this school year. A split route happens when Palmer Bus Service finds they are short a bus driver and combines two routes into one route. As of May 12, five split routes were proposed, but only three were implemented. The six routes impact six familities who would have about 15 minutes added to their route in the event a split route takes place.
The 2017 summer projects to be completed with Long-Term Facilities Maintenance Funds were reviewed, with a few adjustments made to the list. High priority on the list include: moving kindergarten/first grade wall to expand second kindergarten room ($32,000 MLPS estimate), technology infrastructure repair – Tech Check ($4,729.86 quote), technology infrastructure repair – Thooft Tech ($17,608.63 quote), entrance doors to the 6th Grade hallway ($8,266 quote), roof repair near elevator ($9,000, MLPS estimate), light covers for audtorium hallway ($1,278.25 quote) and four new sensor switches in bathrooms ($608 quote).
+ Received an updated listing of upcoming school board meetings:
Monday, June 26, Regular Meeting, 5:30 p.m., Room #1.
Monday, July 17, Regular Meeting, 5:30 p.m., Room #1.