Jason Honkomp now on board as new commission member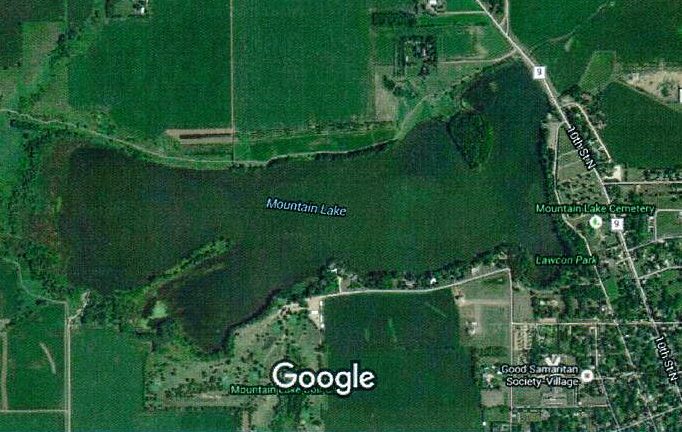 Mountain Lake's Lake Commission held its regular monthly meeting on Monday, May 8. Members approved Jason Honkomp as a commission member, replacing Vince Voelker.
+ Information on Mountain Lake:
Jim Peterson, Kevin Ella and Honkomp moved the fishing pier to its summer location on Wednesday, April 12.
The weed harvester was taken out of storage on Monday, May 8. Peterson was planning to launch it on the east side of Mountain Lake today (Wednesda, May 10). More operators are needed.
Dave Bucklin suggested to meeting guest, Mountain Lake City Administrator/Clerk Wendy Meyer, to request $2,000 for harvesting operations and $10,000 for a harvester replacement fund from the Aquatic Invasive Species Grant administered by Cottonwood County Soil and Water.
The Lake Clean-Up scheduled for Wednesday, April 26, was cancelled due to inclement weather. It was decided not to schedule another one this year.
Members of the Mountain Lake FFA Chapter have spent time cleaning up the lake shoreline by the damn, the trail on the island and the beach area. The Lake Commission greatly appreciates their volunteer work.
+ Information on the Beach:
Administrator Meyer noted that she had submitted a grant to the Mountain Lake Area Foundation on Monday, May 1, requesting funds for the beach project.
More sand needs to be spread near the shoreline on the beach.
+ Information on the Island:
Meeting guest Rachel Yoder mentioned that it would be nice to have a kayak landing on the island.
Honkomp suggested that a controlled burn be held next spring to help control unwanted vegetation.
+ Information on the Mountain Lake Trail:
Lake Commission Chair Jason Kruser has contacted the Mountain Lake Golf Course Board concerning the construction of the sediment pond, and their request is for work to start after Labor Day.
The two culverts – at Lawcon Park and at Ken and Rachel Yoder's property – will be surveyed by Bolton & Menk Inc. when the firm is working in the area.
A community member has made the suggestion that a bench be installed close to the trail on the segment by Mountain Lake City Cemetery.
+ Open Forum:
Rachel Yoder expressed her desire to keep communication open between she and her husband, Ken, and the Lake Commission and City of Mountain Lake. The Yoders would like to be notified about the status of the culvert installation. The trail boundaries were also discussed. Yoder additioinal suggested defining the boundaries of Lawcon Park so that people don't get confused between Lawcon Park and the boat landing.