Trap Shooting Team is tops, Junior wins Talent Contest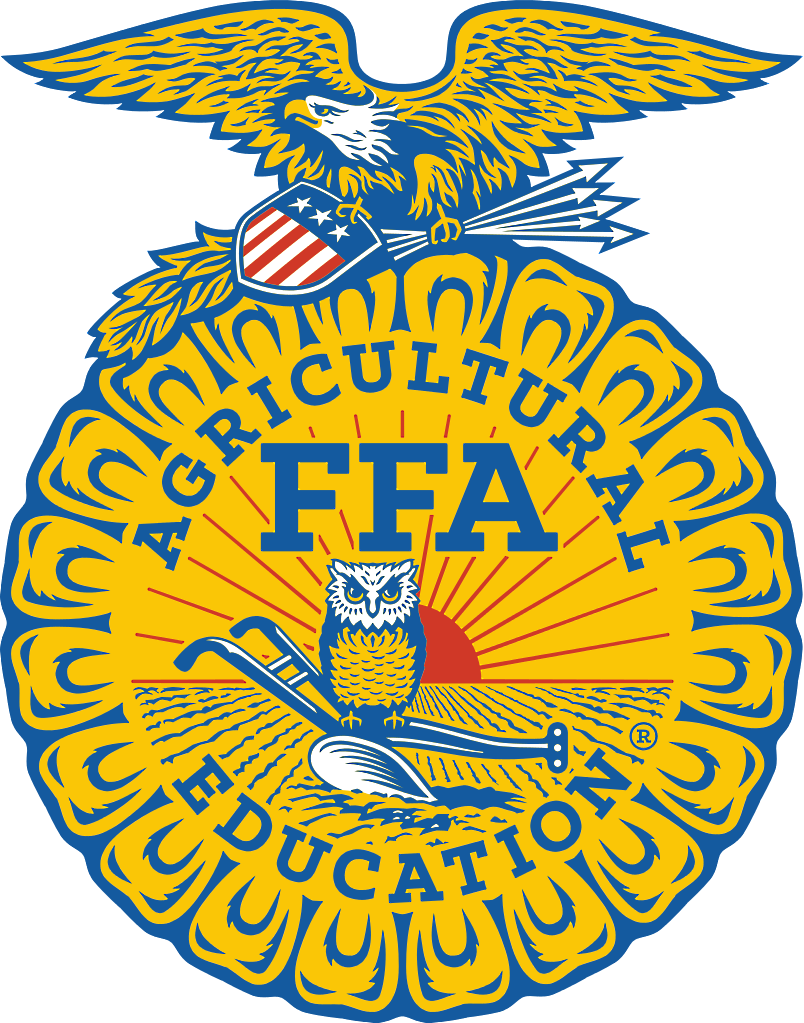 Fifty Mountain Lake FFA members participated in the 2017 Minnesota FFA Convention – the 88th annual – held Sunday, April 23 through Tuesday, April 25 at the University of Minnesota-Twin Cities.
The local chapter earned a bevy of awards during the convention days, including a first-place team, as well as a top individual set to compete at the 89th National FFA Convention in October.
Claiming first was the Trap Shooting Team of Hunter Dahna, Hamlock Tanyavong, Jacob Suess, Andrew Fast and Madison Dahna, and coached by Stephen Funk.
Junior Louangsaphakady topped the Talent Contest with his beatboxing performance. (Beatboxing is a type of vocal percussion mimicking drum machines using the mouth, lips, tongue and voice.)
Mountain Lake FFA Chapter Advisors include Lindsey Brockberg, Stephen Funk and Hayley Faber.
Others recognized on-stage during the convention included:
+ Swine Production Placement Proficiency, 2nd in State – Nathan Regier.
+ Skeet Shooting, 2nd Place – Hunter Dahna, Hamlock Tanyavong, Jacob Suess, Aaron Fast and Andrew Fast.
+ Crops CDE (Career Development Event) Team, 2nd in State – Jared Suderman, 3rd Individual; Jordan Suderman, 5th Individual; Nathan Regier, 13th Individual and Shadrick Hoek.
+ Forestry CDE Team, 3rd in State – Sierra Pankratz, 4th Individual; Braden Rempel, 7th Individual; Kyla Perkins, 10th Individual and Ryan Blomgren, 12th Individual.
+ Floriculture CDE Team, 3rd in State – Madison Dahna, 4th Individual; Emmanuel Fentanez, 9th Individual; David Hall, 16th Individual and Brook Sunderman, 21st Individual.
+ Nursery/Landscape CDE Team, 3rd in State – Jareya Harder, 5th Individual; Sam Grev, 8th Individual; Michael Watkins, 11th Individual and Ruben Fentanez, 13th Individual.
+ Farm Business Management CDE Team, 4th in State – Drake Harder, 13th Individual; David Larson, 16th Individual; Regan Syverson 22nd Individual and Ethan Klassen, 25th Individual.
+ Public Speaking, 5th in State – Kayla Vonk.
+ Best Informed Greenhand CDE Team, 6th in State – Christina Hofmann, 11th Individual, Megan McCue, Isaac Grev, Bileigh Anacker and Jasmine Vongsy.
+ Milk Quality CDE Team, 16th in State – Katherine Hofmann, 20th Individual; Jaden Hoek, Chandra Pfeiffer and Kalley Rempel.
+ Fish & Wildlife CDE team, 26th in State – Weston Osland, 24th Individual; Hunter Dahna, Thomas Regier and Paxton Morin.
+ Minnesota FFA Degrees – Liana Blomgren, Aaron Fast, Andrew Fast, Ruben Fentanez, Kenna Gardiner, Samuel Grev, Nathan Regier and Kalley Rempel.
+ State FFA Chorus – 11 Mountain Lake FFA Chapter members were in the State FFA Chorus, with nine presenting a solo or receiving special recognition during the group's concert. (Multiple advisors thanked Mountain Lake for "bringing the state choir to the convention," and thanks is given by the chapter to Mountain Lake Public School Vocal Director Andrea Brinkman for all she does for choir – as well as FFA – students.)
+ State FFA Band – Three members were in the State FFA Band. Junior Louangsaphakady had "double duty," due to conflicts between band rehearsal and the talent competition. (Normally that would have meant that Junior would have had to pull out of the State FFA Band after he advanced in talent, but the state band director was aware of the strong tutelage given by Mountain Lake Public School Instrumental Director Kurt Jahnke, and recognized that Junior would be ready to go without reheaersal if recommended by for the group by Jahnke.)
+ FFA Convention Ambassadors – Rebekah Klassen was selected to serve as one of 16 State FFA Convention Ambassadors from across Minnesota. She spent convention days visiting with sponsors, administrators and helping behind the scenes helping make the convention run smoothly.