A free, online multi-day conference for beginning farmers and ranchers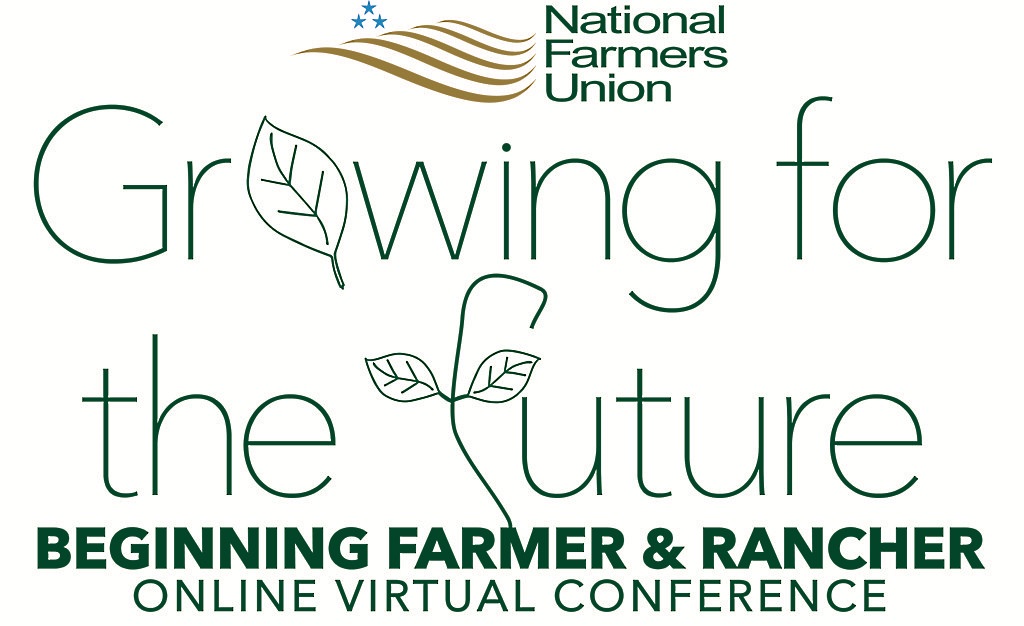 The Minnesota Farmers Union (MFU) is excited to present an exciting opportunity for new Minnesota farmers to learn innovative and important skills through a free, online multi-day conference organized by the National Farmers Union (NFU) – "Growing for the Future."
"Growing for the Future" is a unique online, interactive virtual conference focused on beginning farmer and rancher issues, including mentorship, business planning, United States Department of Agriculture (USDA) programs, women and veterans in farming, conservation and much more.
"It is vital for family farmers to continue educating themselves on important topics, such as managing farm business and legal risks, learning about new technology or about the Farm Bill," said Doug Peterson, MFU President. "This conference will help beginning farmers, veterans looking to start farming or farmers that have many years' experience. The best part about this virtual conference is that it can be attended from anywhere in the state, country – or world."
Conference presenters include Eric Sannerud, NFU member and Ax Hops CEO (Chief Executive Officer), Michael O'Gorman and Lisa Kivirist.
The conference is completely online, and features farmer-to-farmer webinars, live Q & A, a discussion board, a resource center and free giveaways. It will run from Monday, December 5 through Thursday, December 8, from 5 p.m. to 8 p.m. EST (Eastern Standard Time) – or – 4 p.m. to 7 p.m. CST (Central Standard Time).
Register now for free at: https://nfu.org/growing-for-the-future/.
Tentative Agenda
+ Monday, December 5 –
Tom Driscoll – Grant Writing 101
Paul Goeringer – Managing Legal Risk on the Farm
Harrison Topp – Less Than or Equal To: Turning Mentor Relationships into Healthy Business Partnerships (LIVE 5 p.m. EST)
Eric Sannerud TEDx Talk – To Save Farming We Have To Save Farmers (Live 7 p.m. EST, Q & A w/ Eric)
+ Tuesday, December 6 – 
Barbara Patterson – Farm Bill Breakdown
Sarah Campbell and Allison Bridges – NAP (Noninsured Crop Disaster Assistance Program): How it Benefits Beginning Farmers
Michael Kovach – Sticking With It: Surviving the "Seven Year Itch"
Brian Massey (Interview) – Urban Farming as a Beginning Farmer
+ Wednesday, December 7 –
Bridget Holcomb – Managing Your Farm/Businesses/Nonprofit: It All Comes Down to Communication
Michael O'Gorman – Beginning Farmer Needs for Veterans
FarmHer – Live Q & A at 7 p.m., EST
Lisa Kivirist – How She Does It: Women Farmers Generating Income through Diversification
+ Thursday, December 8 –
Bill Stevenson – Co-Ops 101
Ben Dye – MachineryLink Sharing
JoAnn Baumgartner – Biodiversity on the Farm
Tom Giessel – Farmers Union Progressive