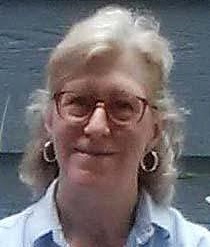 Funeral services for 65-year-old JoAnn "Jo" Marie Rempel of Worthington, Minnesota, will be held at 11 a.m. on Wednesday morning, November 30, 2016, at Lakeview Gospel Church in Mountain Lake, Minnesota. The church is located at 1002 10th Street North.
Interment will be in Mountain Lake City Cemetery, located on 10th Street North at Midway Road.
Visitation will be at Sturm Funeral Home-Mountain Lake Chapel on Tuesday, November 29, 2016, from 4 p.m. to 7 p.m. The funeral home is located at 420 10th Street North. A second visitation will be held at the church the morning of the funeral service from 10 a.m. to 11 a.m.
JoAnn "Jo" Marie Rempel passed away on Wednesday, November 23, 2016, at the Sanford Medical Center in Sioux Falls, South Dakota.
JoAnn "Jo" Marie Rempel was born February 26, 1951, in Mountain Lake, the daughter of Dietrich "Duke" and Beulah Ruth (McDonald) Rempel. Jo graduated from Mountain Lake High School in 1969, attended some post-secondary school, then worked in Mankato, Minnesota from 1971-1987. While in college, she worked as a nanny in North Oaks, Minnesota.
Jo moved back to Mountain Lake in August of 1987, then moved to Worthington to be with her sister, Shirley, in 2010.
She enjoyed gardening, reading, walking and learning new ideas and concepts. Jo also enjoyed country and gospel music, sightseeing, visiting places of interest and was well known for her meticulous attention to details.
Survivors include her sister Shirley Rempel of Worthington; brother, Doug Rempel of Billings, Montana; niece, Tammy (Dave) Kennington of Colorado Springs, Colorado; nephew, Rob (Jennie) Larson of Renton, Washington and aunts, uncles and cousins.
She was preceded in death by her grandparents and parents.