Like Pac Man does, the moon 'chomped up' 60%-70% of the sun over time during approximate two-hour event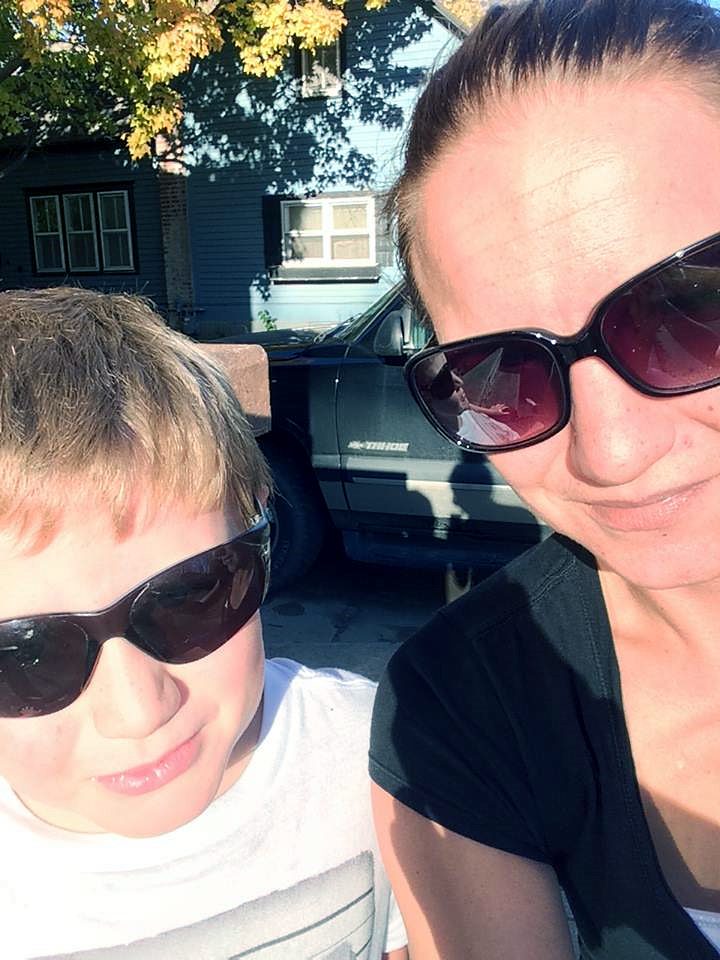 Did you go outside late this afternoon to check out the partial solar eclipse?
A lot of folks did (including Seth Majerus and his mom, Michelle, as pictured above) – including NASA (National Aeronautics and Space Administration), along with skywatchers and professional astronomers – all of whom streamed live views of the event online.
A partial eclipse means that the moon blocks just part of the sun. Up to 60%-70% of the sun was covered during the moon this time around. Today's event (Thursday, October 23, 2014) began at approximately 4:48 p.m. Central Standard Time – with peak coverage at around 5:35 p.m. And, since today's sunset was at 6:15 p.m. – sunset provided a spectacular view – with a partial "crescent" sunset as sunset and partial eclipse coincided. In all, it lasted a little over two hours.
And, hooray for us in the center of the country – we had the view best view. Canada did, too. However, New England and Hawaii missed out on this one.
If you missed this one, the next solar eclipse over North America will occur in about three years (August 2017) – and it will be a more dramatic and rare total eclipse.