Odell Wind Farm to add 200 MW to area's wind turbine power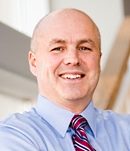 As far as the eye can see, the southern horizon while driving along Minnesota State Highway #60 in Cottonwood County in Watonwan County – and still seen farther south, Jackson County and Martin County – has been dramatically altered. The landscape now features modern technology's answer to the windmill – the wind turbine.
Hundreds and hundreds of wind turbines.
Over this past winter season, even more towers have been – and still are being – constructed. Each turbine base requires approximately 30 tons of rebar and anchor bolts – along with 380 cubic yards of concrete – to construct.
The newest group of turbines being built – the Odell Wind Farm – is a 200-megawatt (MW) wind energy facility primarily located in Jackson and Cottonwood Counties – with small portions in Watonwan and Martin counties.
The project will consist of up to 133 Vesta wind turbines constructed across 35,000 acres of leased land from over 175 landowners. The wind teams of Wanzek Construction, a MasTec Company, are completing the turbine installation. (There are currently 296 wind turbines in Jackson County and 37 in Cottonwood County.)
The wind farm was initially planned and developed by Geronimo Energy in 2009. Geronimo Energy founder and Chief Executive Officer (CEO) Noel Rahn, a 1957 graduate of Mountain Lake Public High School, started his immersion in wind energy with the development of the nearby 20-MW Odin Wind Farm on his family's land. In seven years, Geronimo has grown to production of 1,000 MW.
In September 2014, Canada's Algonquin Power Company acquired the project from Geronimo Energy. This is Algonquin's first project in Minnesota, although it already has wind farms in Texas, Pennsylvania and Illinois. Algonquin Power has approximately 1,050 MW of installed generation capacity through interests in hydroelectric, wind, solar and thermal facilities. According to Michael Snow, Algonquin Power President, Algonquin will be the owner and longtime operator of the wind farm.
The Odell Wind Farm site was chosen because of wind resources and because of its proximity to Geronimo's original Odin Wind Farm. The average wind speed in the wind farm's footprint, measured at 80 meters, is 8.4 meters per second, which is about 18.8 miles per hour. The prevailing wind direction is from the northwest and south.
When the $350 million wind farm project is completed, the energy harvested from the wind will be transmitted through eight-to-nine miles of overhead transmission lines to interconnect with Xcel Energy's 345-kilovolt line northeast of Lakefield – as well as through 48 miles of underground lines. The wind farm will produce approximately 816.6 gigawatt hours of electricity annually, eliminating an estimated 563,087 metric tons of carbon dioxide emissions each year. This energy generated will be used to meet local demand – with excess energy diverted to the Xcel Energy network.
The Odell project has been, and will be, an economic boost to the region, pumping nearly $2 million in payments to landowners each year for the next 20 years. After that, Algonquin will renegotiate its contract with Northern States Power (Xcel Energy), and new agreements will be forged with landowners who have a turbine on their property.
In addition to the payments to landowners, the counties involved will share approximately $13.6 million in tax revenue over the course of the first 20 years of energy production from the turbines. Townships will collect an estimated $3.4 million during that same time frame.
Meanwhile, the construction process has already been bringing money into the region from approximately 200 workers — many temporarily relocated to the area — and from trucking and materials required to construct each tower. Algonquin Power estimates the impact to be $10 million. Its capital investment in infrastructure alone is $300 million to $350 million.
The wind farm will additionally create 15 full-time jobs and pay approximately $40,000 per year into a Community Fund to benefit the small towns within Odell Wind Farm's footprint.
The Community Fund is one-of-a-kind; a relationship Geronimo and Rahn wanted to cultivate and to which Algonquin signed onto. The money will directly benefit the people and communities. It may be spent on anything from school projects, school or community playgrounds, community pools, ball fields, basketball courts, roads – or whatever the choice. The Community Fund will be managed by a local board comprised of representatives of various townships and landowners.
The wind farm will 200 MW to this area's renewable wind energy footprint. But, additionally – from construction to Community Fund – it will highlight another part of Rahn's original end goal, that of bringing money into small towns on the southwestern Minnesota prairie where the wind blows – such as the one in which he was raised.