Nancy Bolanos author of this 2017-2018 MLHS senior student editorial
+ The 2017-2018 senior student signature series features area senior class students – and their own "signature" outlooks on a topic of their choice. A new outlook will be posted on Cross-Counties Connect each Monday morning. The series opens with point of view comments by seniors from Mountain Lake Public High School (MLHS). The opinions can be found by clicking on the Family & Faith link on the website's header, and scrolling down to, and clicking on, Outlook.  Their teachers are Brenda Feil, Kim Syverson and Kristin Pfeiffer.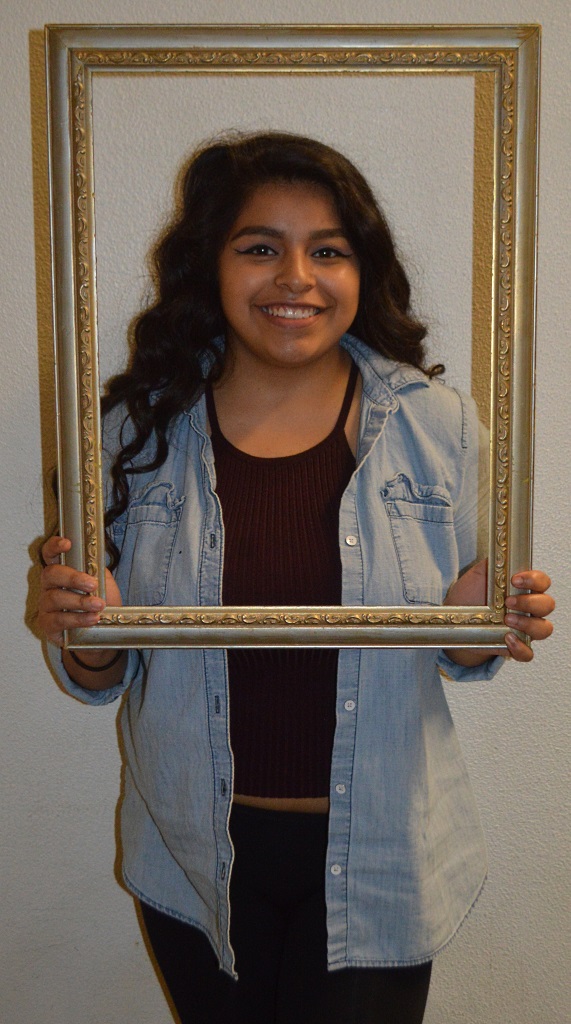 DACA
According to 2014 estimates from the Migration Policy Institute, nearly 400,000 young immigrants qualified for Deferred Action for Childhood Arrivals (DACA) – and according to McClatchy DC Bureau one out of every 359 who qualified enlisted in the United States Army.
I am an immigrant that qualified for DACA and also an immigrant that is enlisted in the Army. Soon, I will be deployed and I may fight for a country that does not appear to appreciate my ethnicity. It is a hard mission because I may be risking my own life; yet, I am still willing to take on this mission, not for the man who wants to pull the plug, but for the country who appreciates my sacrifice. President Trump should not pull the plug on DACA because immigrants not only come to this country for opportunities, but families will be separated, and there might be unpleasant consequences for this decision.
The United States is known as the "Land of the Free." Parents want the best for their children; bringing them to the United States is the best way for them because this country has many opportunities that other countries do not have. My mother brought me to this country at the age of three and thanks to her, I have the ability to go to a great school and learn many other languages that could help me in the future. Soon, I will be going to the college of my dreams and hopefully get the career that I want.
Secondly, "FAMILIA," in other words, "family," is the most important concept in a child's life. Birthday parties will not be the same without Juan holding the pinata string or Pancho starting the grill for the carne asada. If DACA gets cut off, many friends and family members will get deported. If I get deported, my mother will be with me, but that means my father would have to stay because he owns a business here in the United States. They would not want a divorce, but it might happen because of the distance and how hard the situation might be. It is not only my parents, but many parents across the country that will be going through the same situation.
Lastly, unpleasant consequences that might occur include violence or even war. In my opinion, Donald Trump is being racist and selfish. He is not thinking of the consequences that may occur if he sticks with this decision. As immigrants, we came to this country because we heard of all the opportunities and we would be distraught if all of our hard work was in vain. We have been selling tamales to have rent money  and we work just as hard as anyone who lives in the United States. Hate will be another consequence that will definitely occur. We came in peace, but, unfortunately, that peace would be long gone.
In conclusion, there are three main points why Donald Trump should not pull the plug on DACA. We came to this country for opportunities, families would be separated and unpleasant consequences might occur.
You can either agree or disagree with my opinion because we have that freedom in this country as well.